After a long week at work there is nothing better than getting on your bike and letting off some steam with a nice ride. Even better if you can get away for a few days and drive somewhere secluded where it is just you, your bike and maybe some friends to enjoy the great outdoors. As tempting as it might be to just hit the open road and get to your destination as quickly as possible it can also be a costly mistake.
There is nothing worse than arriving where you want to be only to find that your bike needs repairs or even worse is not in a rideable condition! To prevent this from happening to you perform these five important bike checks before embarking on the trip as it can save you a lot of time and stress in the long run.
Check the wheels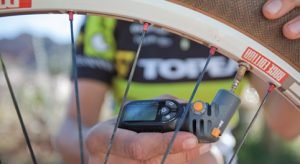 If the wheels of your bike is not properly inflated or even flat you are not going to be riding anywhere, so this should be the first thing you inspect before loading your bike. Check that the tires are inflated properly and that there are no signs of wear and tear that could lead to a potential puncture.
Worn out patches or gauges in the rubber are warning signs to watch out for. Equally important is checking that the wheels are securely fastened in order to prevent the risk of injuries. If you want to be really thorough you can also inspect the tension of the spokes. It is better to discover that you need a new tire at home than out on a riding trail.
Check the brakes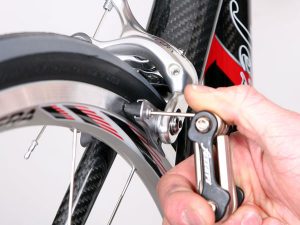 Unless the goal of your trip is to go practice some stunts it is best to test your breaks before you leave. Worn out breaks are very dangerous, especially if you are going to be riding mountain biking trails. Chances are there are more you can do at home to fix your brakes if there are any issues than you can out in the middle of nowhere.
Test the breaks by spinning the wheels while there are off the ground and then applying each brake in turn to check that they work properly. If the brake pads are worn out or loose it is best to replace or fasten them before you go anywhere.
Check the chain
You are not going to be riding anywhere with a broken bike chain, so double check that it is in a proper working condition before you go on a trip. Even if the chain is in working condition you might not be invited to the next trip if you show up with a bike that has an annoyingly squeaky chain.
Take the time to lube the chain before the trip to keep it in good shape and you will also be improving the longevity of your cassette cogs as well as chainrings in the process.
Check the Handle Bars
About the only thing worse than going full speed down a mountain bike trail and finding out that you don't have any brakes is finding out that your handlebars are loose. Checking that everything is securely fastened and at the right height is much safer and convenient to do before the trip than after discovering it the hard way while riding.
Check the bike rack
Last, but definitely not the least, is checking the bike rack and ensuring that everything is properly secured. It is no use going through all the trouble of checking your bike only to arrive at your destination only to find that your rack along with its precious cargo is no longer attached to your vehicle!
Double check any fasteners and straps after loading the bike and starting on the journey so you can ensure everything arrives in one piece at your destination.