Hitch cargo carriers, cargo boxes, and cargo bags are easy ways to increase your hauling capacity. While many companies dabble in the towing and hauling discipline, CURT specializes and has built a reputation as a leader in towing products.
For decades, CURT has consistently delivered excellent products to help manage loads. With a bevy of offerings, we've rounded up the best Curt Cargo Carriers. Each selected cargo carrier is the best of the best, and we're confident you'll enjoy the product and the detailed evaluation of what each cargo carrier can offer.
Our Pick!
CURT 18153 Basket Hitch Cargo Carrier
With a load capacity of 500 pounds, this CURT hitch cargo carrier is a burly piece of equipment, and you can tell immediately that it will stand up to the elements while traveling. Loaded down with straps, and cargo piece should be fully secure within the basket.
Our Winners
The top Choice Goes to the Curt 18153
This model is the real deal, nabbing our award for best overall CURT cargo carrier. Boasting a strong alloy steel construction, generous size, and impressive hauling capacity, this CURT hitch cargo carrier can help you haul a ton of extra luggage and gear.
1. Curt 18153 Basket Hitch Cargo Carrier
Dimensions:
60 x 24 x 6 inches
This CURT hitch cargo carrier is a burly piece of equipment; you can tell immediately that it will stand up to the elements. Loaded down with straps, any cargo pieces should be secure within the basket.
Six inches is a great height for the basket walls, allowing you to nestle bags and luggage against the side walls without worrying they won't be held securely. Some carrier designs employ a series of cross bars with gaps between them. This isn't an issue with boxes or rigid luggage, but soft bags can sag into these cracks and rip, so the metal mesh bottom is a nice upgrade. The mesh support allows various items to fit securely inside the carrier.
Once installed, instead of taking the carrier off between hauls, you can easily fold it vertically against the back of your vehicle. Due to the length of the shank and its angled design, you can easily get into your trunk with the carrier attached, alleviating complex maneuvers.
If your car has a spare tire externally located on the bottom of your car, take some measurements beforehand to ensure the hitch shank doesn't interfere with the tire placement. CURT offers extender attachments for sale to alleviate this potential issue, but they reduce the total load weight from 350 to 500 lbs.
Like most external attachments, there is a potential for rust. The best strategy is to assemble the carrier and inspect everything with a can of paint semi-regularly to prevent this issue. Rust will also be more prevalent in climates with high humidity; drier climates won't have as many rust issues to worry about.
While the Curt 18110 Is the Runner-up
Boasting a flat tray design, strong construction, and a great price, the CURT 18110 Tray Hitch Cargo Carrier is our best runner-up.
2. Curt 18110 Tray Hitch Cargo Carrier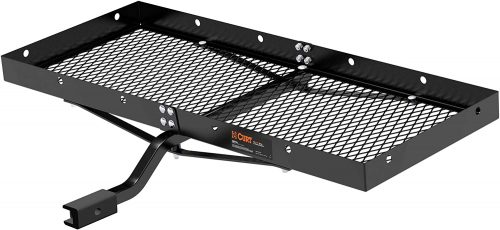 Dimensions:
29.5 x 20.75 x 3.5 inches
Coming in at just over $100, this tray carrier provides a nice amount of value for its price. The flat design allows you to carry more gear. While still weighing 30 pounds, this tray carrier setup is roughly 40 pounds less than the best overall carrier. For people that have trouble lifting heavy objects, this is great news. While 300 lbs. is a lot of weight, this tray carrier hauls less than other CURT models.
Both a positive and negative aspect, the tray design means that whatever you set onto the tray needs to be super secure. Large bumps and some slack in holding straps could expel a piece of luggage from the tray.
The side walls of the tray are very low but come with preset holes to which you can attach a cargo net or straps. With a flat design and placement at the back of the vehicle, the tray carrier shouldn't produce any noticeable wind drag on your car.
The smaller dimensions of the tray carrier may impact your ability to carry multiple large items. Measure luggage and bags to ensure they will fit inside the tray's dimensions; any bags hanging off the side risk dragging on roads or falling out of the carrier.
No reflective tape; This might be a nitpick, but this is potentially a problem if it's late at night and you drive a dark car. Other people on the road need to be able to see your cargo carrier, and without reflective tape, it may not be visible enough.
If You Want to Save Money, Get the Curt 18145
If you're on a tight budget and need a cargo carrier, the CURT 18145 may be your answer. This practical hitch cargo carrier comes in a decent size, is built from strong alloy steel, and sports a fantastic load capacity, earning our award for the best budget option.
3. Curt 18145 Basket Hitch Cargo Carrier
Dimensions:
25 x 21 x 4 inches
You can't beat the price and get a sturdy CURT cargo carrier for under $100. Like other products from CURT, this one is built with strong alloy steel, adding to its durable and reliable build. The bottom is constructed with a series of cross bars that look and feel sturdy; however, there are spaces between them. This isn't a huge concern for bulky items with rigid shapes, but it could be an issue with soft-cover bags, especially if you have road debris bounce up and impact it from the bottom.
The cargo carrier weighs less than 30 pounds, which is great for assembly and mounting. Some cargo carriers are closer to 100 pounds, so the weight benefit is substantial. The hitch cargo carrier can fit onto a 1.25″ or 2-inch receiver, which gives it a wider appeal.
This particular option does not come with a folding feature, be aware when driving around with the tray, you may forget that it's on there. The best strategy is to disconnect it from the hitch receiver when you aren't using it.
Unlike other CURT products, this one's instructions leave much to be desired. It's still relatively easy to install, but the suggested tools and sequential instructions are off.
For the Best Roof-Mounted Option, Get the Curt 18115
In the world of roof-mounted cargo carriers, the CURT 19115 stands tall, earning our award for best roof-mounted CURT basket-style cargo carrier. This roof rack option fits well on most cars and comes with the option to extend the basket for an added price.
4. Curt 18115 Universal Rooftop Cargo Carrier
Dimensions:
42 x 37 x 4 inches
This roof rack basket is a decent medium size in its standard form but can be extended with companion pieces offered by CURT. The CURT 181117 (21″ x 37") roof rack extension helps create more space for gear. It is, however, an extra purchase. The price for this CURT cargo carrier is below average for its size and hauling capacity.
Like many CURT products, this rack is constructed from strong alloy steel. This CURT basket-style cargo carrier has a nice windshield feature to help reduce wind drag and deflect debris away from your cargo. Loctite for the bolts and screws and lots of silicone spray for the joints that aren't 100% covered. Bedliner is also a good idea, replacing all the fasteners with stainless steel versions.
While it won't fit every car, you can attach the cargo carrier as long as you have roof rails. Wind drag is a fairly standard issue for CURT basket-style cargo carriers and roof carriers. Because the set-up is on the roof, you will increase wind drag. For cars (combustion engines and electric), this will reduce your over mileage per tank or charge.
Even fastened down, some of the bolt ends are exposed inside the basket, meaning if you aren't super careful, they can rip your cargo bags or carriers. The solution is to lift bags straight up and down (complicated if they are heavy) or replace the bolt knobs with a smaller nut and cut off the end of the bolt. Then, slip an acorn nut over the end to eliminate sharp edges that can catch on to things.
The Curt 18109 Is a Great Tray Option
A sturdy build, attractive price, superior hauling capacity, and great size make the CURT 18109 hitch cargo carrier our pick for the Best CURT Tray Carrier.
5. Curt 18109 Hitch Cargo Carrier
Dimensions:
60 x 20 x 2.75 inches
For how sturdy this CURT cargo carrier is, I was surprised at how inexpensive it was. This is another CURT product built from alloy steel, which tells you that the tray can hold hundreds of pounds of gear. This tray is affordable to most people hunting for deals on carriers. The 60 x 20" size is larger than comparable tray hitch cargo carriers, allowing for more luggage and gear loading.
Up there with the best, this tray cargo carrier can haul up to 500 pounds, and like our best overall choice, the mesh bottom provides more support for bags of all shapes and sizes. While the maximum load capacity is wonderful, uneven loading could bend the mesh bottom of the tray. Try to load the tray as evenly as possible. Additionally, the easy folding design makes it much easier to drive around without taking off the carrier when you aren't carrying anything in it.
Make sure to go over the tray with paint, silicone spray, or Loctite to preserve the tray's integrity. Rust issues rise in tandem with the amount of environmental humidity. You can load soft cargo bags but want to ensure they're strapped down tight. Due to the tray design, bags with less rigid shells could fall out of the tray on bumpy or dirt roads.
More About Curt Manufacturing
CURT has much to offer as a leader in towing and hauling products. They have cargo carriers in multiple styles and are made from multiple materials. Tray, basket, ramp options, and steel or aluminum designs are available.
Accessories like waterproof cargo bags and cargo nets are also available. When considering towing options, CURT cargo carriers are usually one of the first brands that pop up.
Why You Might Want a Cargo Carrier
In short, CURT cargo carriers are a great way to carry extra gear when traveling. In larger countries and places with dominant car cultures, cargo carriers eliminate the need for larger trailers or attachments that may cost money. If you need more storage to haul gear with your car, CURT cargo carriers can alleviate space issues. 
It's also important to note that most cargo carriers refer to the basket only. You'll have to buy specific CURT waterproof bags or luggage carriers separately. This is standard for most cargo carriers on the market today.
Curt Cargo Carrier Buyer's Guide
A CURT cargo carrier is a big purchase, and there are a few points to remember before settling on one option.
Load Capacity
Settling on a cargo carrier that can't handle the weight your trying to haul is a huge waste of time and money. The CURT cargo carriers in this list all have maximum loads between 200 and 500 pounds, which should be plenty for most people.
However, load capacity also has to do with load distribution. If loading up a cargo carrier to the maximum capacity, ensure the load is evenly distributed. Stacking items in an unorganized way will create pressure points on certain parts of the carrier that may fail over time.
Cargo Carrier Type/Style
There are multiple types of cargo carriers. Some of the most common cargo carriers use a hitch receiver at the back of vehicles. If you go for a CURT hitch cargo carrier, make sure the cargo carrier will fit into the receiver. Most CURT products are built for 2-inch receivers, although some can also support 1.25-inch receivers. This information should be readily available in various owner's manuals.
If you opt for a CURT basket-style cargo carrier mounted on your vehicle's roof, know a few important details. Roof baskets or carriers only work with a vehicle with roof rails or cross braces. Roof baskets also add wind resistance to your vehicle, which may impact overall mileage performance. Check the weight of the carrier as well since you will need to hoist it onto the roof to attach it.
Vehicle's Ground Clearance
Low-lying cars aren't the greatest candidates for CURT hitch cargo carriers, but that isn't always true. For many of CURT's products, the hitch shank (which goes into the receiver) is built with an upward angle that creates more ground clearance. Even still, a vehicle with 8 inches or less of ground clearance will likely experience some cargo carrier drag on bumpy roads.
Due to its position on the roof, CURT basket-style cargo carriers don't need to factor in ground clearance.
Installation and Removal
CURT does a great job of delivering products that are generally easy to assemble. The weight of the overall product could be an issue, so it's always good to have a friend or relative help you. There should be supplemental instructions on the CURT website if you encounter issues.
Trunk Access
Depending on how long the hitch shank is, there may be some issues accessing your trunk with a cargo carrier attached. This doesn't matter with roof cargo carriers, but it is worth looking at. CURT sells extenders that help alleviate the issue, but a cargo carrier that doesn't allow trunk access means you'll need to take the whole apparatus off before being able to get at whatever's in your trunk.
Folding Capability
A useful benefit to many CURT hitch cargo carriers is a folding mechanism. This allows you to stow your cargo carrier vertically when not loaded with gear. In the vertical position, you can leave the carrier on your car without accidentally backing into something or damaging the carrier.
Security Features
Most CURT cargo carriers do not have safety features; they also don't have nets or straps. Depending on your situation, you may want all of these things. Straps and nets are critical in holding your cargo when cruising down highways or over bumpy roads. Security features like cargo locks are a peace-of-mind purchase usually recommended for most customers.
Budget
The best and highest-rated options may be out of some people's budget. It's always good to start with a range of what you will be willing to pay for one of these attachments. Generally, $90-$250 is a good range for CURT cargo carriers. Higher prices aren't necessarily bad, but you must find enough added value to justify the cost.
Frequently Asked Questions
What Can I Carry on a Cargo Carrier?
You can fit a variety of items into a cargo carrier. Many cargo carrier-specific waterproof bags can fit a whole trunk's worth. Regarding regular luggage, most cargo carriers can fit roughly five pieces of luggage, 3-medium to large-sized moving boxes, an assortment of camping gear, and even pet crates. 
Are There Different Types of Curt Cargo Carriers?
Yes. Generally, there are hitch cargo carriers. This category can be broken down further into basket and tray designs. Cargo baskets have high sidewalls that you can nestle boxes against. Tray carrier designs have smaller side walls, making it easier to strap down items with strange shapes, like meat from a hunting trip.
Do You Need Lights on Your Cargo Carrier?
No, you don't have to have lights on your cargo carrier, although you may choose to get some if you'd like. Reflective strips are a great feature, and if your cargo carrier didn't come with any, consider buying them, especially for driving at night.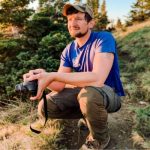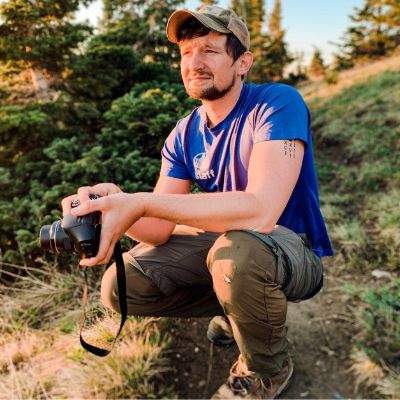 Timo is an outdoor enthusiast and gear specialist who is constantly exploring. As an avid hiker, he has completed the ADK 46ers, South Beyond 6000, GA4000, and the Colorado 14ers. He's ice climbed Mt. Hood, hiked up half a dozen mountains in the Alps, and spent three consecutive summers constructing a sustainable trail through the Colorado high country.