Electric bikes have been around longer than one may think. Patents for electricity-assisted bicycles date back to the 1890s. However, it wasn't until the middle and late 1990s that renewed interest in the e-bike resulted in an uptick in production. The development of torque sensors and power controls was a huge boom in the industry.
Nowadays, e-bikes are more common than they've ever been. E-bikes generally help assist riders up steep inclines or over long distances by employing a motor. While immensely helpful, e-bikes are often heavy and tough to cart to different trails or locations. The issue of e-bike transportation has led to some brilliant hitch-mount bike racks for SUVs and adventure vehicles.
Our Pick!
KAC K2 Hitch-Mounted Rack
Due to its design, you can easily fit two 60-pound e-bikes onto the rack. Anything from skinny road tires to fat tires will fit.
The Rest of Our Winners
The KAC K2 Gets the Best Overall Stamp of Approval
As an e-bike hitch rack, the KAC K2 performs exemplary in terms of its high-quality design, durability, and value for money. If you're searching for the perfect all-rounder to transport your e-bikes easily and efficiently, KAC offers a perfect solution in the K2.
1. KAC K2 Hitch-Mounted Rack
Dimensions:
36.9 x 61 x 38.11 inch
Many hitch bike racks offer lower prices in exchange for a cheaper build. The lion's share of the components on this hitch rack is made from alloy steel, meaning a stronger build and better design. With proper maintenance, this electric bike hitch rack will last for years. Due to its design, you can easily fit two 60-pound e-bikes onto the rack; anything from skinny road tires to fat tires will fit. However, this e-bike hitch rack is not compatible with RVs.
Because of its alloy steel components and generally burly build, this rack isn't the cheapest option. While it's still far from the most expensive variety, the price may be an initial turn-off to budget-conscious shoppers.
Many e-bike hitch racks are notable because they take a lot of effort to assemble. That's not the case with the KAC K2 Hitch Mounted Rack. While more involved than an IKEA furniture build, the assembly is intuitive and straightforward.
Fully assembled, the rack weighs more than 40 pounds. If you couple that weight with two 60-pound e-bikes, there's a lot of heavy lifting. This is especially pertinent for older folks or those who have trouble repetitively lifting heavy items.
Like most hitch racks, you do have to lift the bike to secure it. Once lifted, it's easy to load it into the wheel cradles and lock it into place. Ensure you have a friend or can securely lift an e-bike before loading. Once loaded, you can still access the trunk by using the title lever on the hitch rack. This provides easy access to materials you may need while removing the obstacle of taking off your bikes to get to them.
The hitch rack has a lock to secure your e-bike and folds vertically against the back of your car when it's not in use.
The Best E-Bike Hitch Rack Runner Up
Thule has been around for a long time, providing reliable and durable sets of roof boxes, racks, and storage accessories. The brand is highly sought after and quite popular, which allows them more room to create great products at very high prices. The Thule T2 Pro XT/XTR Hitch Bike Rack is a great e-bike hitch rack but sells for $900.
2. Thule T2 Pro XT/XTR Hitch Bike Rack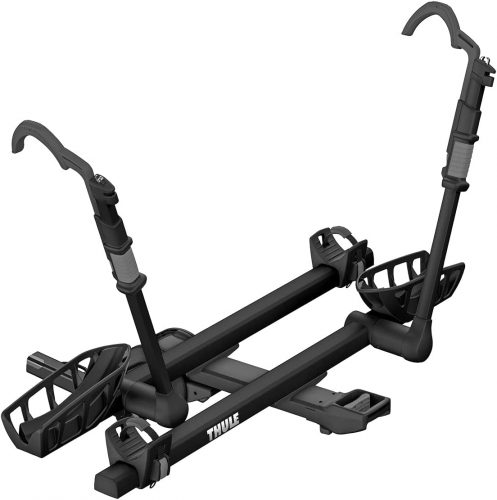 Dimensions:
54 x 43 x 15 inch
Like the best bike racks on this list, Thule ranks highly due to its capacity. With this rack, you can carry two e-bikes up to 60 pounds each. The reinforced build is also positive and helps to justify the larger price tag. Coming in at a whopping 52 pounds, this is a heavy bike rack. Make sure you can lift this on your own, have a friend with you, or have some support system for getting it into the hitch receiver.
That price tag is no joke. If you didn't get fit looking at it, this may be worth considering, but many options for much, much less still support e-bikes.
The tilt lever is a great feature on the best bike racks, and Thule's is among the best for its ease of use with a convenient foot pedal. E-bikes will fit on the rack, but hoisting one up to attach to the rack is a process. There is also no ramp included.
For the Budget Friendly Option, the Maxxhaul 50027 Is Perfect
Outdoor gear is expensive, and if spending nearly $1000 on a bike hitch rack sounds ridiculous, the MaxxHaul 50027 Hitch Mount Bike Rack is for you. This rack is my favorite budget electric bike hitch rack. You may need to fix a few issues as they appear (wobbling being the main one), but there's no better option for the price.
3. MaxxHaul 50027 Hitch Mount Bike Rack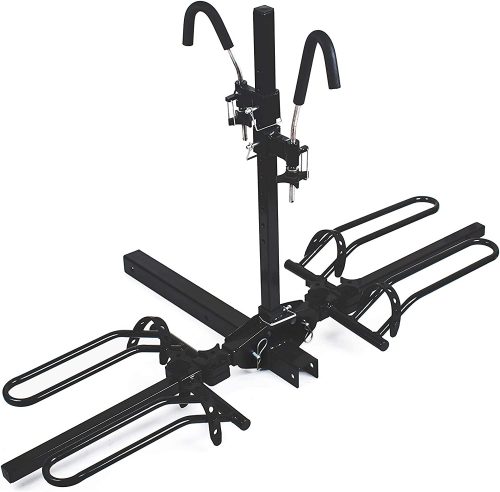 Dimensions:
24 x 52 x 32 inch
This is why the MaxxHaul 50027 Hitch Mount Bike Rack is so attractive. Any additional fixes won't be too costly for this low price, and you'll still save hundreds compared to most other options. Despite the seriously attractive price, the build has some issues, and the hitch end doesn't always sit well. Ensure everything is loaded and tight before taking the rack on the road.
Another great positive is easy assembly. The pins used to secure the rack together are exceptionally simple to handle and simplify the assembly process. Because of the easy-to-assemble design, which relies on a set of small pins, the rack can be wobbly. You can use the hitch tightener to adjust, but there may still be wobble issues requiring additional purchases.
You'll need to raise the e-bike to the rack like all racks. However, once lifted, securing the bike into place is simple and intuitive owing to its flat construction. It best fits 20″ to 26″ wheel bikes, so smaller e bikes won't fit well on this rack. With that in mind, with only 80 pounds of recommended weight on the rack (split between two max 40 lbs), this rack doesn't account for the majority of heavier e-bikes out there.
However, the tilt lever is a positive contribution as it makes it possible to access your trunk while a bike rack is fastened to the hitch receiver is another positive.
Vibrelli Has the Best Heavy-Weight Options
It's no secret that e-bikes are heavy, and many bike racks don't account for this. The Vibrelli Electric Bike Hitch Rack can accommodate two e-bikes up to 65 pounds each. These specifications make it easy to haul every kind of e-bike aside from the heaviest models currently available. The price is also a fair bit lower than the most expensive models. For those reasons, the Vibrelli Hitch Rack wins our title for the best heavy-weight e-bike hitch rack.
4. Vibrelli Electric Bike Hitch Rack
Dimensions:
33.5 x 59 x 38 inch
The alloy steel build makes this hitch rack well-equipped to handle heavier e-bikes and keep them sturdy while you drive to your next great e-bike destination. While the rack is pricier than the leading budget options, the price is still hundreds less than the more expensive varieties. You get durability, increased hauling capacity, and peace of mind for the price point.
The rack design prevents it from tilting back on a vehicle with lower ground clearance, like a RAV4 or lower (less than roughly 9 inches of clearance). This rack is not rated for RVs or vehicles with a 5th wheel on the back.
A trademark of well-made hitch racks, the Vibrelli Electric Bike Hitch Rack is easy to install and put together. There will be some lifting involved, so make sure you have a friend with you or use appropriate lifting techniques to avoid injury. Speaking of lifting, the total weight of the assembled package is under 40 pounds, putting it within the lifting capacity of a large swath of the general public.
This burly hitch rack comes with a locking cable, making keeping your e-bike safe easy. Not only does the rack tilt down to grant trunk access, but it also employs a great quick-release pedal that you can step on for an even simpler process.
Allen Sports 2-Bike Hitch Rack
The Allen Sports 2-Bike Hitch Rack is an excellent in-between option for an e-bike hitch rack. The under $200 price makes it a great lower-budget buy, and the steel alloy construction puts it up with the burliest options. Consider this one if you're on a budget but don't mind spending a bit more to get a better-constructed rack.
5. Allen Sports 2-Bike Hitch Rack
Dimensions:
25.5 x 13.75 x 3.25 inch
Like our budget favorite, the MaxxHaul 50027 Hitch Mount Bike Rack, this rack comes in at under $200, which is a steal compared to more expensive offerings. You'd expect an aluminum build for the price, but the steel construction makes the whole unit much sturdier and more reliable. Despite boasting the same material as our overall favorite, the KAC K2, the weight limits are much less. The rack can hold two 35-pound e-bikes, which leaves a lot of e-bikes out of the equation.
This is not a huge rack, which will be an issue with a pair of wider e-bikes. If you can finagle the bikes onto it, there may be some rubbing and potential damage to the setup, especially if traveling over uneven or dirt roads.
The rack is a bit difficult to secure in place and weighs enough to be a nuisance as you try to adjust it. The smaller sizes seem to fit perfectly into hitch receivers; however, the 2-inch version doesn't sit that well in my experience. Left as is, you could experience awkward swaying of the unit at higher speeds. I would recommend adjusting it with a few extra bolts.
Like other models on the list, the tilt lever is a lifesaver and has an easy locking mechanism, which I approve.
Kuat Racks NV 2.0 Bike Rack
Kuat has quickly become a leader in bike rack technology with a slate of excellent products. They have also realized this, and a Kuat rack is often much more expensive than comparably performing options. You get the backing of an industry leader, but like Thule, you'll be paying for it.
6. Kuat Racks NV 2.0 Bike Rack
Dimensions:
37.37 x 55.12 x 13 inch
The bike rack is suitably hardy with its heavier weight ratings, alloy steel build, and versatile applications. It adjusts easily and tightens to the point of no wobbling. Able to support two bikes up to 60 pounds each with wheelbases up to 50 inches will satisfy most e-bike users. However, it only accommodates Fat bikes but only with additional kit purchases.
Due to its superior construction, the Kuat Racks NV 2.0 Bike Rack is, unfortunately, quite heavy; 56 pounds is a lot to lift.
This model has an Integrated cable lock system, a hitch lock, and associated keys to open and close. Additionally, like other models, you can tilt the rack up and down to gain trunk access while bikes are loaded and stow it vertically when you're not carrying bikes around. Also, a major plus for RV drivers, this e-bike rack is RV compatible.
As far as pricing goes, this rack is very expensive. It can handle many different types of bikes, but the price is a clear consideration that may turn some people off from this purchase.
Also, having a ramp option is nice, but you'll have to buy it separately on top of the already expensive rack, which is a bit downer for me.
Expert Tip
Remove the battery when transporting your e-bike. This is usually a quick process and reduces the bike's weight, making the load on the bike rack much lighter.
Why Are Hitch Bike Racks the Best Option for E-Bikes?
Despite the substantial motor or pedal-assisted benefits of an e-bike, it can be a chore. Regular bike hitch racks are rated based on the standard weight of a non-motorized bike. Most of these racks aren't rated for e-bike carrying, and forcing the bike onto it could damage the entire apparatus. If you're interested in an e-bike, getting the right e-bike hitch rack helps you avoid costly repairs in the future.
A bike rack that supports e-bikes is the best way to carry them for a few reasons. E-bike hitch racks avoid the awkward and uncomfortable task of hoisting a heavy bike onto a roof rack. Additionally, most trunk racks are hard enough to handle the weight of an e-bike.
Key Factors to Take Into Account Before Buying an E-Bike Rack
While all of this e-bike hitch racks rate highly, a few best practices when locking your bike into the rack are worth mentioning.
Hitch ramps. If your hitch rack doesn't have one, look into a ramp for easier loading and less heavy lifting.
Remove the battery when transporting your e-bike.
Get a lock. Lock everything up once it's on.
Cover your bike. If you know that you'll be driving through inclement weather, a good practice is to cover your bike to reduce the chance of damage.
Buyer's Guide for E-Bike Hitch Racks
So, do you want the best hitch bike rack for electric bikes? Well, choosing the right e-bike hitch rack can be a process. There are a lot of components to consider, and it helps to keep a few things in mind when selecting one of these useful pieces of equipment.
Number of Bikes
Generally speaking, you won't be able to find an e-bike-compatible rack that can carry more than two e-bikes without buying attachments. Again, all of this is moot if the rack can't handle the weight of your e-bike.
Weight
Unfortunately, the heaviest e-bikes will have trouble finding a suitable rack to carry them. Lighter e-bikes (30-40 lbs.) can usually fit on a wider variety of bike hitch racks, but anything near 60 pounds needs the best and burliest bike racks.
Width of Tires
Each electric bike hitch rack comes with its limitations. Double-check your tire width and what the rack of your choice can handle before buying.
Budget
How much you're willing to spend can be a huge limiting factor. There are plenty of affordable electric bike hitch racks, but the cheaper you go, the more the rack sacrifices qualities somewhere. Be prepared to do a little DIY improvement on a cheaper rack to ensure it lasts as long as more expensive varieties. Check for warranties and replacement policies as well.
Vehicle's Ground Clearance
In most cases, AWD vehicles that can handle a bit of dirt road driving (and have hitches) can handle bike racks. Lower vehicle clearance, however, will impact the tilt lever feature and may damage the bike rack. Anything in the 8 to the 9-inch range may be too low to accommodate some bike racks.
Installation and Removal
These are large units that take some time to assemble. All options listed in this piece have straightforward instructions and supplemental material online to help you set them up. However, there are cases with missing equipment and material, be thorough and move slowly when assembling to guarantee you're setting it up correctly.
Trunk Access
If your e-bike hitch rack has a tilt feature, you can reach into your trunk with bikes loaded. Check for this feature before buying.
Folding Capability
Another great feature of a bike rack is the ability to fold it vertically against the back of your car when it isn't in use. Most, but not all, bike racks have this feature.
Security Features
Some of the best bike racks come with a lock or locking cable, but there are stellar options that don't. If bike security is an issue, opt for a rack with security features or purchase an extra cable and lock.
Frequently Asked Questions
How Much Does an E-bike Weigh?
E-bikes are generally pretty heavy. A typical e-bike can weigh anywhere from 30 to 70 pounds. Make sure you find an e-bike hitch rack that can handle this weight.
What Is the Best Way to Transport E-bikes?
An e-bike hitch rack that is rated to handle the bike's weight. Roof racks are often not supportive enough (and it's problematic trying to get a 50 to 60-pound bike upon a roof), and trunk racks aren't usually strong enough.
Can I Carry an E-Bike on a Normal Bike Rack?
Yes, provided the bike rack can handle the weight of the e-bike. Plenty of bike racks can accommodate both, but the heaviest e-bikes won't fit on a standard bike rack.
Can You Carry an E-Bike on a Trunk Bike Rack?
Yes, but most trunk racks aren't strong enough. Avoid this option if the rack isn't rated to handle e-bike weight.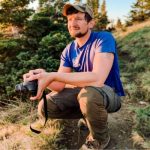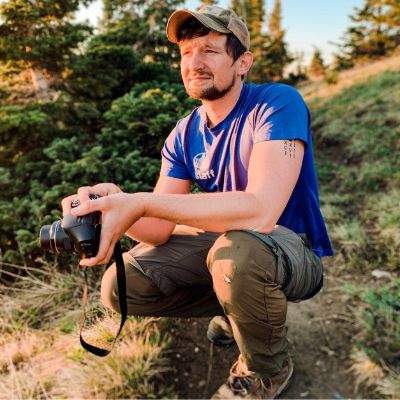 Timo is an outdoor enthusiast and gear specialist who is constantly exploring. As an avid hiker, he has completed the ADK 46ers, South Beyond 6000, GA4000, and the Colorado 14ers. He's ice climbed Mt. Hood, hiked up half a dozen mountains in the Alps, and spent three consecutive summers constructing a sustainable trail through the Colorado high country.