A motorcycle hitch carrier is mounted onto your hitch and is incredibly convenient for transporting your motorbike from one place to another. This is especially useful when taking cross-country or dirtbikes with you on outdoor adventures, camping, or when the bikes need to be repaired.
Often people would make use of tray hitch cargo carriers as a means of transporting their bikes. However, any motorcycle enthusiast and regular rider know these carriers' benefits and why they are a fantastic investment.
Our Pick!
Black Widow AMC-400 Hitch Motorcycle Carrier
Fits any bike. Versatile with high-quality components, fully supported by a lifetime warranty. Hard to beat.
Our Winners
Quality, Practicality, and Functionality All in One
The Black Widow AMC hitch motorcycle carrier gets the vote as the best overall carrier option for your motorcycle or dirt bike due to its superb quality design, functionality, and affordable price tag.
1. Black Widow AMC-400 Hitch Motorcycle Carrier
Item Dimensions:
75 x 5.5 x 7 inches
The carrier is made from heavy-duty aluminum that is strong and durable enough to support a weight of up to 400 pounds. It fits a 2-inch Class III or IV hitch receiver. The lightweight aluminum construction makes installing and moving the carrier effortless. Additionally, aluminum is resistant to potential rust, unlike steel carriers. It weighs around 36.5 pounds in total.
In terms of design, this motorcycle carrier is simplistic yet practical. It has a self-storing ramp that can be attached to the carrier during transportation. This is a useful addition as it makes the loading and unloading of the motorcycle much more efficient.
Further useful features include an anti-rattle device that ensures stability throughout transportation and a space-bar adapter to make the transportation of youth dirt bikes (50-80cc) possible.
The Best Budget Option From EGO BIKE
EGOTRIC has created a fantastic hitch motorcycle carrier for those on a budget. At an affordable price of $135.99, this motorcycle carrier still offers a maximum weight capacity of 500 pounds, durable steel construction, and powder coating protection to prevent damage from environmental factors.
A steel frame offers fantastic support and durability. It feels solid even under the weight of a 400-pound motorcycle. The anti-tilt locking feature and the loading ramp provide added security and reliability.
The anti-tilt locking features ensure the motorcycle doesn't wobble or move during transit. When transporting dirtbikes, rough and uneven terrain is usually prevalent. Therefore, this feature is a fantastic addition.
Assembling the carrier took very little effort and time. It fits perfectly onto a 2-inch square receiver and is compatible with Class II, III, IV, and V trailer hitches.
The only complaint I have with the EGOTRIC motorcycle carrier is that the hitch pin is not included with the purchase of the carries and must therefore be bought separately.
Best Heavy Weight
If a heavy-duty motorcycle is what you're after, then GoPlus has the solution. This carrier has a solid steel construction. At 98 pounds, this carrier is heavy but robust. It has a maximum weight capacity of an impressive 600 pounds and carries the loaded motorcycle firmly and securely.
3. Goplus Motorcycle Carrier
Made from steel, the carrier's frame is tough but impermeable to damage and rust due to its powder-coating finish. Installing the carrier is rather straightforward and requires little effort. The base of the carriers has a length of around 79 inches and fits a 2-inch receiver. Luckily this heavy-weight carrier has a useful wheel stop for the front tires that stabilizes the mechanism. It is raised and fully adjustable, which is a fantastic design addition.
Since this is a heavy-duty motorcycle hitch carrier, I would suggest not exceeding a traveling speed of 55mph as a safety consideration. Regarding safety features, GoPlus has also equipped this motorcycle carrier with two quick-release locks to help properly secure your bike. It is strong enough to keep your bike steady and protected even when driving over uneven or bumpy terrain.
No Tilting With the TMS T-NS-MRC001 Motorcycle Bike Carrier
TMS has the best anti-tilting feature on their motorcycle hitch carrier. Also made from a solid steel frame, it carries your bike over the toughest terrain while providing the best support and security to prevent wobbling and tilting.
The steel frame is powder coated to protect it from chipping and scratching. This is also great for preserving the carrier and protecting it against rust and corrosion.
A 2-inch square receiver perfectly fits this carrier and is compatible with Class II, III, IV, and V hitches.
Its high-quality anti-tilt locking device is extremely solid. It does perfectly well to prevent wobbling during transportation. Furthermore, the carrier includes tie-down sites on both sides to accommodate various bikes, scooters, and dirt bikes.
Double the Fun With Rage Powersports
Rage Powersports allows you to transport two motorcycles safely and securely with a trustworthy, high-quality hitch motorcycle carrier. This is a solid solution for transporting two dirt bikes simultaneously to your next adventure destination. Although a bit on the pricey side, at $464.99, it is a worthwhile investment for those with multiple bikes.
The fact that this carrier is made from high-quality aluminum is fantastic, as it would be extremely heavy if made from steel. The aluminum frame weighs about 76 pounds, which is impressive considering it can carry two motorcycles. It also has a detachable self-storing ramp to make loading two bikes easier.
This dual motorcycle hitch carrier has a maximum combined weight of 600 pounds; however, when two bikes are loaded, they must each weigh less than 400 pounds. It is also adaptable to accommodate youth bikes as a youth adapter bar is provided with the carrier.
The Two Different Types of Motorcycle Hitch Carriers
The two types of hitch motorcycle carriers are mainly distinguished by the material they manufacture. This is normally either steel or aluminum. Both types present their strengths and weaknesses.
Aluminum
An aluminum motorcycle carrier is normally considered the most popular carrier type. They are lightweight, making installation easy and perfect for first-time users unfamiliar with the installation and mounting process.
Along with being very lightweight, aluminum is also hard and durable. This puts it well up to the task of supporting the weight of a large bike while in transit while also not becoming eroded by environmental elements easily.
Aluminum motorcycle hitch carriers possess another benefit in that they are much more affordable than their steel counterparts.
Steel
Steel motorcycle carriers use a strong steel tubing design that enhances their weight support structure, making them a great choice for heavy-duty work. Unfortunately, they are also notably heavier than aluminum carriers, impacting your vehicle's fuel consumption and creating much more drag.
Besides their durable, strong, and rugged design, prolonged exposure to the elements may weaken the steel structure and cause it to rust if regular maintenance isn't applied. Furthermore, steel is much more expensive than aluminum; therefore, these motorcycle hitch carriers are generally a bit more expensive.
The Benefits of Using a Motorcycle Carrier
There should be no doubt that hitch motorcycle carriers offer much in the sense of transportation assistance to motorcycle owners. Whether you're using it to transport your recreational bikes for a muddy outdoor adventure, traveling long-distance, or for professional services, the benefits are undeniable.
It Keeps Your Motorcycle Safe and Secure During Transit
When traveling with a heavy and costly object, such as a motorcycle, you want to invest in something sturdy and trustworthy enough to keep your bike secured and protected throughout the trip. A hitch motorcycle carrier does just that. It is perfectly designed to keep the bike locked up, secured, and protected from damage due to improper loading or other environmental factors.
They Are Uncomplicated and Easy to Use
A motorcycle hitch carrier is designed to be practical and functional. The process should be straightforward and easily completed when loading and maneuvering heavy cargo such as motorcycles. Motorcycle carriers are mounted to a vehicle's hitch with very little effort. They are further designed to make the process of loading and securing a heavy bike as efficient, safe, and comfortable as possible.
They Are Durable and Built to Last
When investing in a motorcycle carrier, you'd want to be certain that it is durable and high-quality. These carriers may be supporting an average weight of 500 pounds over long distances; therefore, to minimize mishaps and breakdowns of accidents, they are designed to be durable, strong, and secure in difficult and harsh circumstances.
Motorcycle Hitch Carrier Safety Guidelines
1. Consider your vehicle's suspension – Hauling weight can be limited due to lesser vehicle suspension. Some vehicles may require air shocks or heavier springs to stiffen up suspension and prevent sagging.

2. Consider your vehicle's weight limit – Ensure you know your vehicle's hitch tongue weight rating. It is not recommended to use hitch adapters or extensions with motorcycle carriers.

3. Motorcycle hitch carriers aren't compatible with all vehicles – It is not recommended to use motorcycle carriers on tow-behind trailers, RVs, or motorhomes.
A Buyer's Guide on Choosing a Motorcycle Hitch Carrier
When investing in something you'd like to keep for a long period, such as a motorcycle carrier, there are a few elements to consider before making a final choice. These features range from your personal preferences to the functionality your specific situation requires.
Weight Capacity
This is probably one of the most important factors to consider. Take into account the weight of your motorcycle and whether or not the motorcycle carrier will be able to support it, especially if you're planning on using the carrier frequently or on long-distance trips.
Hitch Compatability
Ensure the motorcycle carrier will fit your vehicle's hitch properly. Most carriers require a 2-inch hitch but are compatible with different hitch receiver classes.
Ease of Use
Consider the design and practicality of the carrier. How easy would it be to mount the motorcycle hitch carrier to your vehicle, load your bike onto it, and secure it properly? Would you be able to do this independently, or would you need additional help?
Budget
With any purchase, it is important to remember how much you are willing to spend. If you are bound to a certain budget, consider all the most important features you'd need from a hitch motorcycle carrier, and choose one that suits your budget allowance.
Material
Generally, hitch motorcycles are made from either steel or aluminum. Due to the heavy load, it just can support it. It is important to look for durable and high-quality materials. There are pros and cons to both steel and aluminum carriers. However, the chosen material largely depends on your budget and personal preferences.
Stabilization Features
Some motorcycle carriers are equipped with stabilizers. They help keep the motorcycle steady and stable during transportation or prevent it from tipping over when loaded onto or off the carrier.
Frequently Asked Questions
What Does Tongue Weight Capacity Mean?
The hitch tongue weight capacity can be defined as the maximum downward force or weight that can be supported by a vehicle's hitch while driving.
How Do I Secure a Motorcycle to a Hitch Carrier?
Securing a motorcycle to a hitch carrier properly is important, as doing this incorrectly may lead to a rather expensive mistake or even injury. Make sure to load the motorcycle onto the carrier and that the wheels are centered and locked in properly. Once done, lift the carrier base from the ground and tighten the carrier locking mechanisms. Use ratchet straps and hooks to tie the motorcycle to the carrier's frame. The straps are usually fixed from the handlebars and the rear wheel to the carrier's frame.
Are Motorcycle Hitch Carriers Safe?
Yes, they are safe and legal. They are designed to carry motorcycles safely and securely. If proper care and maintenance are maintained, motorcycle carriers will provide excellent value and years of service.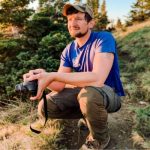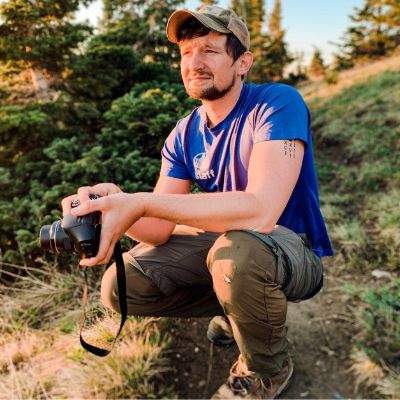 Timo is an outdoor enthusiast and gear specialist who is constantly exploring. As an avid hiker, he has completed the ADK 46ers, South Beyond 6000, GA4000, and the Colorado 14ers. He's ice climbed Mt. Hood, hiked up half a dozen mountains in the Alps, and spent three consecutive summers constructing a sustainable trail through the Colorado high country.