If you care about your vehicle as much as your bikes, you ideally want to keep it safe and scratch-free during transportation. An effective method is to mount a spare tire bike rack onto your vehicle's spare tire. This only works if you have a vehicle with a spare tire fastened to the rear door, which is common for SUVs and other off-road vehicles.
Our Pick!
Allen Sports Deluxe 2
First, we have the Allen Sports Deluxe 2-Bike Rack on our list. The rack has 15-inch arms that can carry two bicycles of up to 70 pounds.
Our selection of the Best Spare Tire Bike Racks
You must look at other solutions if your spare tire is stored in a spare tire well or cradle underneath the vehicle. Fortunately, most folks who like heading out into the wilds with mountain bikes prefer off-road vehicles.
1. Allen Sports Deluxe 2
First on our list, we have the Allen Sports Deluxe 2-Bike Rack. The rack has 15-inch arms that can carry two bicycles of up to 70 pounds. This structure is designed to carry your bicycles high to ensure they are far from the road and the hot exhaust. Its metal frame feature and double patented resolute straps provide exceptional durability on your car.
The patented design on its upper feet aids in secure installation on most aft-mounted spare tires. The patented designs carry the bicycles up from the road, making them alluring. Its narrowly set carry arms aid easy bicycle loading; it can rotate, making it suitable for various styles and sizes of bike frames. It allows you to quickly install bikes of various sizes and styles, such as adult, women's, and children's bikes, with absolute ease.
The Deluxe 2-bike from Allen Sports comes with individual tie-down cradles. This individual tie-down cradle fixes on the carrying arm and helps secure and protect your bicycles on the road. The rack model is quite sturdy; it is made of high-quality materials that ensure its durability.
The Allen Sports Deluxe 2 spare tire-mounted bike rack is also very versatile as it can fit on almost all externally mounted spare tires. The rack is amazingly light in weight, and you can easily get it on and off your vehicle without putting much stress on yourself. Modifying your car to install this rack model is unnecessary since it can easily fit into cars due to its design.
With the Allen Sports Deluxe 2 bike rack, worries about your bike falling off can be laid to rest; you only need to fix the bottom strap tightly and firmly. If you are worried about paint scuffs, taping the two tubes of the bike frame and the frame close to the bottom bracket with self-adhesive silicone tape will solve the problem with this model of spare bike rack.
Another cool feature of this bike rack is that the extra-wide bottom foot supports do not press down on the rim but rather on the actual tire, which can ensure that no damage will be done to your rim. This feature also provides reliable support for your bicycles.
Conclusively, the Allen Sports Deluxe Spare bike track can be installed easily. It requires little assembling and fits into numerous rear-mounted spare tire sizes. It safeguards bikes, possessing a rugged powder-coated finish to withstand harsh weather conditions. It has a guaranteed Allen's lifetime warranty, making us love the model. We are sure you will find this model as appealing as we do and have probably started ordering it now.
2. Hollywood Racks Bolt-On Spare Tire Rack
This bike rack is a popular choice among spare tire bike racks, and it is easy to see why. This Hollywood rack is an effortless and uncomplicated bike rack that is already pre-assembled and extremely easy to adjust. So there will be no need to struggle with tons of tiny parts that nobody knows where they fit.
This bike rack attaches to your spare tire mounting bolts with a simple and convenient universal adapter plate. The rack comes with three extension brackets that are fully adjustable and designed to fit most spare tires up to 12 inches bigger. The bike rack also features support arms that can be shifted to the center for side-mounted tires and when your bike rack is not in use. The arms can swing inward, making it easy to fold the rack out of your way.
This bike rack also places a lot of importance on the safety of your bicycles. Therefore, the cradles designed to carry two bicycles are covered in soft rubber and come with integrated safety straps to ensure that your bike is transported safely without getting damaged. It also comes with a lock to secure the rack to your vehicle.
The bike rack has dual pivoting arms that provide great bicycle support because it decreases the demand for adapter bars for women, children, or alternative frame bicycles. Still, if you want to purchase adapter bars, we suggest an HRBA-PRO. It is also a rust-resistant bike rack of sturdy steel construction with a black powder coat finish that can withstand dry and wet weather conditions.
The Hollywood rack also has a mounting hardware cover plate with a locking knob that prevents proposed thieves from removing the rack or the car's spare tire from gaining access to the mounting bolts. You should buy a cable lock to prevent thieves from stealing your bike. You will have to remove the spare tire anytime you plan to install or remove the bike rack, and this is to your advantage because your bicycle cannot be stolen easily from your car.
A customer who bought this product claimed he drove down a 10-mile rutted clay road, and the bikes didn't budge. His claim is just a few of the praises the product got.
3. Thule 963PRO Spare Tire Bike Rack
The Thule bike rack attaches to your spare tire and is designed to fit both regular and oversized tires. You can secure up to 2 bikes on the Stay-Put Cradles with their anti-sway cages that will prevent your bikes from swaying back and forth and hitting your vehicle or one another, causing damage.
The spare tire bike rack has an integrated locking cable and locking knob that allows you to secure your bike to the bike rack and the bike rack to your vehicle. When the rack is unused, you can fold the arms to look neat and out of your way. The rack is amazingly light in weight, and you can install the rack in a breeze.
How to Install The Spare Me 2 Bike Rack
Install the base plate: Remove the spare tire cover, lug nuts, and the spare tire, and fit the mounting plate on your car (the plate can fit into different bolt patterns. Install the spare tire over the plate and re-tighten the lug nuts.
Use mount brackets and extensions. The tire width determines the combination of short or long mount brackets and standoff extensions. There must be a one-half-inch overlap, at least when the square mounting bracket slid over the square post on your mounting plate. The Spare Me product comes with a short mounting bracket attached to it, which fits into most tires.
Should you have a medium-width tire range, use a long mounting bracket and a short standoff. Use the long mounting bracket and standoff if you have large, deep tires. After this, ensure you tighten the Spare Me to the tire with at least a half-inch overlap on the mounting bracket.
If your car doesn't use a centered spare tire, remove the bolt with a hex key and the plastic with the trim piece. Move the square tube and secure it with bolts.
Install your lock cylinder into your lock knob. Use your screwdriver to remove the plug from the locking knob and use the change key to insert the lock cylinder into the locking knob.
Install your bike unit: Slide it onto the mounting plate tube, thread the knobby with a washer into the mounting plate, and ensure it tightens firmly. Loosen the knobs, lift its arms, and tighten the knobs.
Attach the safety strap if your tires are oversized: Are you using an oversized tire? If yes, wrap the blue strap with the metal buckle over the top and bottom tube of the spare tire rack. After that, strap down the backside of the tire closest to the vehicle firmly and vertically.
Load the bike onto the arms. Load the heaviest bike first, start at the inner cradles, and alternate the direction of the bikes when loading their bikes. Tighten the bike frames securely with the straps and use the webbing strap to secure the bikes to the carrier.
Inserting anti-sway: Insert your anti-sway cages into the bottom of your cradle by aligning the open end of the C-slot and pushing the slot onto the bar on the bottom of the cradle. The surface of the cage that is smoothly curved should face outwards. When you insert the anti-sway, rotate the cage vertically and attach the cradle strap to the bike.
Use the change key to insert the lock cylinder into the end of the top locking cable, and finally, use the blue load strap with plastic buckle to secure both bikes to the rack's frame, and you are good to go!
4. Allen Sports Premiere 3-Bike Spare Tire Rack
This Premier 3-bike spare tire rack from Allen Sports is unique. It has a patented design that installs almost all spare tires in a breeze. The rack is very safe and easy to use. It has a rugged feature that provides an added advantage if all you want is a quality and durable spare bike rack. The product comes fully assembled and backed by an Allen sports product warranty.
The Allen Premier 3- spare tire rack patented design quickly sets up and safely carries your bike around town or across the country. This product of spare bike rack is equipped with a long carry arm (16″) with a maximum capacity of 100 lbs. With this, the rack will carry up to three bikes simultaneously easily.
The product has a metal frame, and two pointed lower Sure Straps that provide the needed stability on your car. Its patented tie-down system separately safeguards your bikes. The tie-down includes a soft cradle bed to secure your bikes when your vehicle is on the road.
The product has UV-resistant cradle straps that are long-lasting to secure your bikes. This UV cradle strap fits numerous ranges of tube sizes. The good news is that you can easily fold the rack and get it out of your way or store it when you are not using it.
Another advantage of this product is its wide profile bottom foot that supports the rack's weight and the bike's weight on the tire. The creative way in which the rack design allows the rack to fit most oversized spare tires perfectly. The rack hooks over your spare tire are patented and designed to lift your bike high to avoid touching the road and the hot exhaust.
Since the product is made with high-quality materials and is specifically designed to fit almost all externally mounted spare tires and scores a high mark on performance, it is one of the best bike racks I would recommend repeatedly. Should you intend to buy this product, note that the rack is not for trucks and long vehicles. Please consult the manufacturer's website to check for its compatibility with your car before purchasing.
5. Hollywood Racks SRI Spare Tire Rack
The Hollywood Rack is one of the best Spare tire mount racks to consider when selecting a bike rack with great performance and durability. Since its introduction in 2015, the rack has gained the recognition of cycling enthusiasts who want a safe and secure way to transport their bikes.
The Hollywood SRI Tire Rack 2 features durable construction and soft rubber-like cradles that allow you to carry two bicycles conveniently with immediate alacrity. The rack can be installed over your vehicle's spare tire securely, and the most exciting aspect is that it can be adjusted to fit almost all rear spare tires.
The Hollywood SRI Tire Rack 2 has a rugged strap system that helps install the rack in seconds and easily removes it when it is not in use. Apart from its simple clamping system, it comes fully assembled, which further helps reduce the time spent installing the rack.
For side–mounted tires, the rack's support arm can be centered to allow easy installation. The rack is light in weight (10 lbs) and allows you to fold it flat when you have no use, making it easy to carry and store.
The rack needs locking cables to secure the bikes because the product does not have a lock for the rack. Also, the rack needs an anti-swaying rubberized strap to prevent the bikes from bumping into each other.
After considering its pros and cons, I can boldly conclude that this is one of the best racks to invest in. With its durability, ease of installation, and ability to secure and transport your bike, you would agree that this is one of the best bike racks for your money.
6. Yakima SpareRide Bike Rack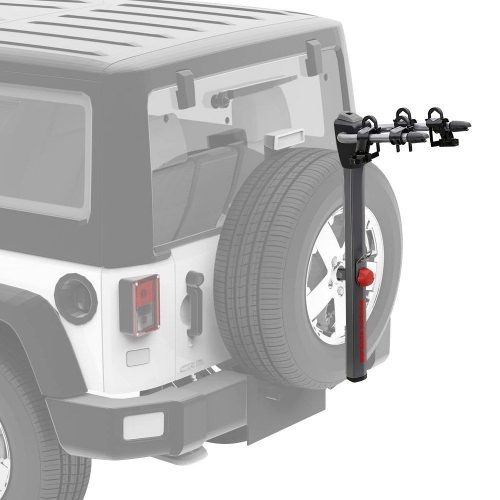 Do you care to give your bike premium protection? If yes, the Yakima SpareRide Bike rack is for you. The space ride is made to attach to your car with ease. The rack is sturdy and durable, thanks to its high-quality steel construction. It is also one of the most stable and secure rear-mounted bike racks ever produced.
The rack comes with NEW SuperCush cradles destined to hold your bike firmly, giving your bike the best protection ever. It also comes with the NEW Tire Tread pads that provide extra stability and protect your bikes from falling off your vehicle while driving on rough trails. The rack is also equipped with removable NEW ZipStrips, allowing you to secure your bike to the rack easily. It holds your bike frames at three main points firmly to the rack.
The rack has a dimension of L 40″ x W 13″ x H 19″ and weighs 21.5 pounds.  Its ability to fit into nearly any stock-size spare, including extra-large truck tires, is a good factor, so you don't have to fear since the probability that it will fit onto your car is high. You can also look at the Yakima Fit My Car website to be sure your car is compatible with the rack model.
The rack installs in a breeze, thanks to its tool-free locking knob, making this process fast and efficient. The rack also features SKS (Same Key System) locking cable to lock your bikes to the rack. Its anti-sway cradles work perfectly, minimizing the contact between your bikes and reducing the possibility of damage or scraping of the bike finishes. The signature bottle opener from Yakima is a bonus, allowing you to enjoy a cold drink if you need to hydrate yourself after a long ride.
The space ride bike rack can conveniently carry two bikes at a time. With its super crush zip strip cradles, loading and unloading the bike are simplified without compromising the premium bike protection it offers. If you do not want to purchase a rack model with no locking knob to tighten the rack to the spare tire, you must consider buying this product. The rack has a good locking knob to tighten your rack to your spare tire firmly.
7. Saris Freedom Spare Tire Rack
If your ultimate goal is to get yourself an excellent quality spare tire bike at an affordable cost, the Saris Freedom Spare Tire Rack might be the best way. It has a dimension of 8'' x 48'' x 13'' with a maximum weight of 27.2 lbs. It is made in the USA, so you can be sure you are getting nothing short of quality.
The Saris Freedom Spare Tire Rack fits most bikes, and the good thing about the rack is its fast and easy installation process. It is designed to look like a tray and is not so heavy to carry and mount on your car. With the Freedom Spare Tire Rack, you can conveniently carry and transport two bikes (about 35 lbs each) simultaneously without a hitch.
Its Ratcheting straps ensure bike safety, stability, and security even on bumpy roads. This product suits you if you have a left, right, or centered-positioned spare tire. It also comes with a protective rubber holder; this helps to hold your bike firmly without scratching its paint. With this, I can guarantee that the rack will not touch your bike frame or damage your carbon frame.
The rack arm can fold flat, making it easy to have compact and convenient storage on the rack or to fold it out of your way when it is not in use. Are you afraid that it might not fit into your spare tire? If yes, there is nothing to fear since the rack can be adjusted to fit into all spare tires. The product also had good customer reviews.
The buyers of the product were delighted with how the rack worked. Some customers who purchased the product confirmed that you don't need to take off your bikes to open the tailgate. Another customer testified to the sense of security that the Saris Spare Tire Rack offers compared to using straps and clips to secure the bike rack to the end of the car.
Most of all, the rack is durable, stable, easy to use, and install. Like other Saris products, the Saris Freedom Spare Tire Rack comes with a lifetime warranty because Saris company is a symbol of companies with high-quality and durable products. Highly recommended!
How To Choose The Best Spare Tire Rack
The joy you derive from carrying your bikes with you anytime you wish is sometimes immeasurable and hard to explain, especially when your rack suits your car well and gives you no trouble or hitch. Getting a spare tire bike rack that is durable, compatible, inexpensive, reliable, installs easily, and comes with a good warranty is something you, as a buyer, are probably concerned with before purchasing any rack.
Fit
The spare tire bike rack is one of the easiest installation options for transporting your bike. You'll find that most of these racks allow for centered and off-center mounting and should fit a wide range of tires. Your bike rack should still fit even if your vehicle uses oversized truck tires.
High-quality spare tire bike racks will come with a tool-free locking knob to attach the rack to your vehicle without fuss or hunting for the right tools.
Capacity
Don't worry if you do your biking with a partner, as many of the racks can carry two bikes or even three. If you opt for a two-bike rack, ensure it has an anti-sway cradle to eliminate bike-to-bike contact. This is especially important when going off-road, as things inevitably get bumpy.
Storage and Security
Of course, you will not be driving around with bikes on the back of your vehicle at all times, so most spare tire bike racks fold down when not in use. If you take your bike with you wherever you drive, you'll want to opt for a rack with locking cables to lock the bike to the rack just in case someone with sticky fingers takes an unhealthy interest in your property.
If you think there are many features for a simple rack, you might be surprised to learn that some come with integrated bottle openers! You never know when you might be thirsty after a ride and need to hydrate while fastening your bike to the rack.
Downsides
As great as a spare tire bike rack is, there are a couple of downsides, too.
As I mentioned, you need a spare tire mounted to your vehicle's rear door to use the rack in the first place.
If you ever have the misfortune of ending up with a flat tire while transporting your bike, you must take everything down to change the tire, which is a bit of a hassle.
Mounting two or more bikes to the back of a vehicle with a spare tire places more stress on the hinges. Depending on the type of vehicle you drive, this may or may not be a problem, but I would suggest doing some research and finding out from others what their experiences are.
I would suggest inspecting the hinges regularly for signs of wear and tear so that you don't end up with everything breaking off in the middle of traffic. Taking the time to do the inspections is much better in the long run than losing a rack, a few bikes, and a spare tire on the freeway, let alone causing an accident for whoever is unfortunate enough to drive behind you should this happen!
Since the bikes are mounted to the spare tire on the rear door, it can also be tricky to open and close this door depending on the type of rack and amount of bikes you have on it. This is a minor inconvenience than a real issue, but it is still worth mentioning.
Oh, and those tool-free locking knobs I mentioned are so convenient. Unfortunately, they are also very convenient for the criminally inclined, so if you live in an area with a crime problem, it is better not to leave your bike rack in the car when not in use.
Installation
Most spare tire bike racks are easy to install, but follow the instructions properly. You'll find that there are usually different tongues for different-sized tires, so if you get this wrong, the rack won't be as secure. This is dangerous for your equipment and will also cause rattling while you drive your undesirable vehicle. Incorrect installation can cause damage to the spare tire, which you also want to avoid.
You'll find plenty of cheap spare tire bike racks on the market, but if you care about your bikes, it is better to invest in something sturdy. It might be a steeper initial investment, but in the long run, it is still cheaper than having to rebuy a new rack or end up with damage to your bike. Of course, if all you do is transport your bike to the park every other weekend, you probably don't need a top-of-the-line bike rack to do the job. Anyone serious about cycling and regularly driving to the country for off-road biking will benefit from the more durable offerings.
If you have a vehicle that can handle a spare tire bike rack, it is a nice alternative to something more elaborate like a roof rack. It is also easier to attach and detach than a roof rack, plus it frees up the roof for whatever else you need to take along on your cycling trips. If you are serious about your cycling, a spare tire bike rack is a good investment that will be used wisely, so purchase wisely.
Conclusion
Many more spare tire racks can help you transport your bikes with ease. However, the products reviewed above are the ones we found more secure and reliable.
Are you looking for an inexpensive spare tire bike rack to transport your bikes easily? Do you wish to enjoy using a rack that will transport your bikes without causing damage to the rack, your bike, or your vehicle? Why not get yourself any of these products now? With this valuable equipment that offers you real value for your money, you would be doing yourself a great favor. These spare tire bike racks are a vehicle accessory you will be happy with your purchase. Don't wait till you have no reliable means to transport your bikes; get a good spare tire bike rack today, and feel free to come back with your testimonies.
Frequently Asked Questions
What is a spare tire bike rack, and how does it work?
A spare tire bike rack is a type of bicycle carrier designed to mount onto the spare tire of a vehicle, primarily used by SUVs and off-road vehicles. The rack attaches securely to the spare tire or its mounting hardware. It provides arms or cradles to hold the bicycles. The main advantage is that it allows users to transport bikes without using a roof or hitch-mounted rack, ensuring easy bike access and less impact on fuel efficiency.
How many bikes can a spare tire bike rack hold?
The typical spare tire bike rack can hold one to two bicycles. However, some specialized racks can accommodate three bikes. The exact number often depends on the design of the rack and the weight capacity of the spare tire mount. It's important to always check the manufacturer's recommendations and specifications before loading bikes to ensure safety.
Can I use a spare tire bike rack on any vehicle?
If installed correctly and within the weight limits specified by the manufacturer, spare tire bike racks are safe for highway speeds. However, always ensure the bikes are securely fastened and check for any signs of wear or damage on the rack. It's also advisable to avoid very rough terrains when the rack is loaded, as extreme jolts can put undue stress on the rack and mounting hardware.
Will using a spare tire bike rack damage my spare tire or its cover?
Most spare tire bike racks are designed to minimize contact with the tire and its cover. They typically attach to the tire's mounting hardware rather than the tire itself. However, over time and with frequent use, there may be some wear on the spare tire cover. If you're concerned about potential damage or wear, consider using a protective pad or barrier between the rack and the tire cover, and always ensure the rack is installed correctly.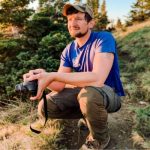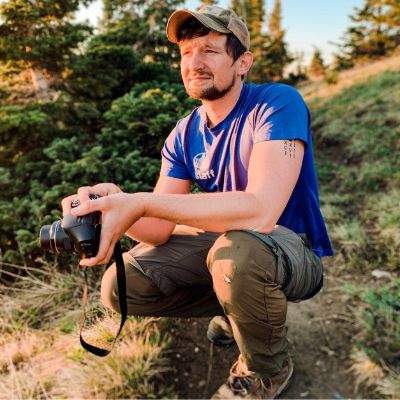 Timo is an outdoor enthusiast and gear specialist who is constantly exploring. As an avid hiker, he has completed the ADK 46ers, South Beyond 6000, GA4000, and the Colorado 14ers. He's ice climbed Mt. Hood, hiked up half a dozen mountains in the Alps, and spent three consecutive summers constructing a sustainable trail through the Colorado high country.