The Bottom Line
It's hard to deny that the RockyMounts BrassKnuckles car roof bike rack is easy to use. It can fit virtually any crossbar, whether you have factory bars, square ones, aerodynamic, or any other option. The design is simple but elegant and provides a vertical support bar that can be a helpful feature.
At a Glance
Dimensions:
40″x 13″x 4.5″
No matter how well you tie down your bike, it will move slightly, creating a rubbing motion that will damage your bike, car, or both. The answer is getting a car roof bike carrier like the RockyMounts BrassKnuckles bike rack. It fits most of the best car top carriers currently available. 
RockyMounts is a Colorado-based company that specializes in biking accessories. You can order products online, pop into a store to collect, or even have them install the rack for you. They also have an extensive range of jerseys if you want or need the authentic look of a cyclist.
Let's take a look at the RockyMounts BrassKnuckles car roof bike rack:
The Good
Plenty of good points with the BrassKnuckles would seriously tempt me to make this my next car roof bike rack.
Adaptability
The RockyMounts BrassKnuckles is capable of carrying bikes with tires up to 3" wide and between 20" and 29" in diameter. But, you can also purchase a 'fattie kit,' which will allow you to accommodate fat bike tires up to 5".
In addition, you'll notice that the tray is adjustable to allow virtually any bike to fit on your roof. It will accommodate bike sizes between 34" and 48" long.
However, it should be noted that if your bike has a front fender, it won't fit into the rack properly and won't be able to be secured safely into position. 
Ease Of Use
It's hard to deny that the RockyMounts BrassKnuckles car roof bike rack is easy to use. You don't need to remove the wheels of your bike to mount, and it can fit virtually any crossbar, whether you have factory bars, square ones, aerodynamic, or any other option. 
The crossbars must be no further than 43" apart, but this shouldn't be an issue for most vehicles.
To install your rack, you'll need to bolt the vertical arm, which folds, into position. You can then lift it into position and slide the clamps into position above your crossbars.  The clamps unclip and pull away from the rack, allowing you to secure them around the bar and back into the rack. You'll then notice a screw on the top that needs to be tightened, securing the rack firmly in place. 
Repeat this with the rear clamp; your rack is on, ready to load your bike. 
You can then release the vertical bar and lift it upward, locking it into position. A small red button allows you to fold this arm flat again.  Your bike can then be lifted onto the rack, and the front wheel sits between the two clamps; one prevents it from moving backward, and the other clamps over the tire, stopping it from moving. You tighten this into position by turning the brass knuckle style fastening. (Hence the name).
To finish securing the bike, you wrap the straps around the wheels and click them tight.
You should note that the assembly is minimal, and the rack can be ready to use in less than thirty minutes. The BrassKnuckles weight limit is an impressive 45 pounds – It's worth noting that this limit applies when the rack is fitted to Rocky Mountain, Thule, or Yakima crossbars. If you have standard factory crossbars, the weight limit is reduced to 35 pounds.
Lack Of Bike Contact
The bike is clamped into position against and around the wheel. There is no frame contact. This ensures your bike will arrive in the same condition as when you left.
Style
The RockyMounts BrassKnuckles bike rack looks good. The design is simple but elegant, and the brass knuckle feature in the vertical support bar is nice. You may be tempted to drive around with the arm up even when you're not carrying your bike. Remember the height if you're going under any bridges!
The Bad
There isn't such a thing as the perfect bike rack. If it existed, there would only be one on the market. There are very few things that can be improved with the RockyMounts BrassKnuckles:
Locks Separate
It's always disappointing to note locks being sold separately. For me and most bike owners, securing your bike is integral to carrying it. When spending hundreds on a rack, it's nice to think the security comes with the rack.
The locks don't come with the RockyMounts BrassKnuckles. They are sold separately.
Lifting Necessary
I always mention this when reviewing car roof bike racks, but it is important to note. You will need to lift your bike onto the roof of your car. While this probably won't be an issue with most cars, loading a roof rack on an SUV can be challenging. You must consider your bike's weight and whether you're comfortable lifting it. If you're not, this, or any roof bike rack, isn't the best option.
Needs Looking After
The powder coating can be damaged very easily, resulting in water getting to the steel and rust appearing. For this reason, you must take the very best care of your bike rack and repair any damage quickly.
Aluminum Arm
This may not be an issue for most people, but you should be aware that the rack does not work well when going far off-road. The aluminum support arm will likely bend due to the car bouncing around. This means it won't be able to hold the bike securely in place, rendering the rack useless. Proceed off-road with caution. 
In Conclusion
I like this rack. It looks good, whether supporting my bike or folded down and not in use, and is well-designed! If you're looking to carry a bike on the roof of your car, then it's worth considering the RockyMounts BrassKnuckles!
Frequently Asked Questions
What types of bikes are compatible with the RockyMounts BrassKnuckles rack?
The RockyMounts BrassKnuckles bike rack is versatile and accommodates a variety of bike styles. It can hold road bikes, mountain bikes, hybrids, and more. The rack is designed to handle bikes with wheel sizes ranging from 20″ to 29″ and can securely hold fat bikes with tires up to 3″ wide. However, checking your bike's specifics against the manufacturer's recommendations is always good practice.
How does the BrassKnuckles rack ensure bikes are securely held during transit?
The BrassKnuckles uses a unique design wherein the bike is held by its wheels, avoiding contact with the frame. This ensures that the bike's frame doesn't get scratched or damaged. Its ergonomic handle allows for easy raising and lowering of the arm, ensuring a snug fit. Plus, the rack comes with lock cores and keys for added security, ensuring your bike is safe from theft when locked in place.
Can I use the BrassKnuckles on any vehicle roof bars?
The RockyMounts BrassKnuckles is designed to be compatible with most crossbars, including factory, round, square, and aero bars. Its universal mounting hardware allows for a straightforward installation process on various vehicles. However, always ensure your vehicle's roof bars can handle the weight and dimensions of the bikes you plan to transport.
Is it difficult to mount or dismount a bike from the BrassKnuckles rack?
No, the BrassKnuckles rack is designed for user convenience. With its non-frame contact design and ergonomic handle, users can effortlessly raise and lower the securing arm, allowing for easy mounting and dismounting of the bike. The grip is intuitive and ensures a secure fit without excessive force.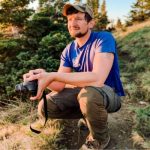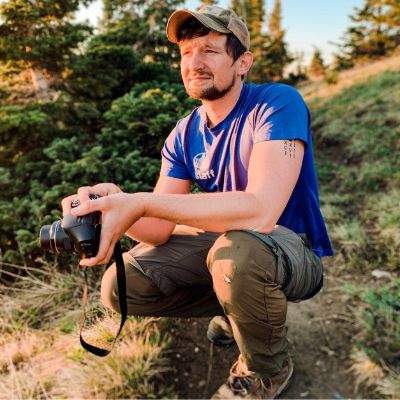 Timo is an outdoor enthusiast and gear specialist who is constantly exploring. As an avid hiker, he has completed the ADK 46ers, South Beyond 6000, GA4000, and the Colorado 14ers. He's ice climbed Mt. Hood, hiked up half a dozen mountains in the Alps, and spent three consecutive summers constructing a sustainable trail through the Colorado high country.