You would agree that there is always a possibility that one would need extra cargo space for storage, which is where hitch cargo carriers provide an excellent solution.
With hitch cargo carriers, there are usually two primary materials used; one being steel and the other aluminum. Although steel hitch cargo carriers are a great option for heavy-duty hauling, the carrier weighs much more than its aluminum counterpart, affecting fuel efficiency and creating a lot of extra drag.
Alternatively, an aluminum hitch cargo carrier isn't as heavy but provides incredible durability and carrying capacity. Its lightweight construction offers your vehicle much more fuel economy and weight distribution.
Our Pick!
MaxxHaul 80779 Aluminum Hitch Cargo Carrier
A well-priced and durable aluminum cargo carrier, the MaxxHaul 80779 is a great choice for those looking for practicality, quality, and versatility from their hitch cargo carriers.
Our Winners
Comparison Table
| Hitch Cargo Carrier | Weight Capacity (lbs) | Carrier Dimensions (inches) | Compatibility | Affordability | Foldable |
| --- | --- | --- | --- | --- | --- |
| MaxxHaul 80779 | 500 | 50″ x 29.5″ x 3.75″ | 2″ hitch receivers | Expensive | No |
| Curt 18100 | 500 | 60″ x 20.25″ x 2.75″ | 2″ hitch receivers | Moderate | Yes |
| GoPlus Aluminum | 500 | 49.5″ x 22.5″ x 7″ | 2″ hitch receivers | Moderate | No |
| DK2 Folding Hitch Cargo Carrier | 500 | 48″ x 19.5″ x 5.5″ | 2″ hitch receivers | Affordable | Yes |
| GuideGear ATV | 300 | 48″ x 20.5″ x 2″ | ATV hitch receiver | Affordable | No |
| Tow Tuff Aluminum | 50 | 49″ x 22.5″ x 7.5″ | 2″ hitch receivers | Expensive | No |
Rackmaven may earn a small commission should you purchase a product through one of our affiliate links.
You Can't Go Wrong With the MaxxHaul 80779
The MaxxHaul 80779 aluminum hitch cargo carrier is awarded the best overall carrier because it is an affordable yet heavy-duty choice. It is strong, durable, and sturdy, while the ramp feature is perfect if you frequently haul large, bulky objects that are best moved using carts or wheels.
1. MaxxHaul 80779 Aluminum Hitch Cargo Carrier
Receiver Size:
2-Inch Receivers
MaxxHaul is known for its high-quality products. Similarly, the 80779 is constructed to be a durable choice. Made from lightweight aluminum, it is straightforward to mount and dismount. Additionally, aluminum is anti-corrosive, so it's a safe bet if you frequently travel through wet and muddy environments.
I suggest using this cargo carrier on larger vehicles, such as trucks and SUVs, as it is best compatible with class III and IV hitch receivers. It has four anchor points for cargo security to help secure loads during transportation. The side rails are sturdy and robust, and the ramp is fastened with two pins to keep it secure and steady while driving. The ramp feature is perfect if you frequently haul large, bulky objects that are best moved using carts or wheels. This is also a great substitute to hitch bike racks.
The noise level is minimal when driving with the carrier empty or loaded, which is excellent for those sensitive to road noise and whistling. MaxxHaul also pays close attention to road safety and visibility by adding light reflectors to the carrier, which is a very necessary feature for all cargo carriers to have, in my opinion.
Budget Friendly, Yet Durable
The Curt 18100 gets the vote as the best budget aluminum hitch cargo carrier due to its strength and durability, folding feature, and versatility due to the tray design, all at a very pocket-friendly price tag.
2. Curt 18100 Hitch Cargo Carrier
Receiver Size:
2-Inch Receivers
The Curt 18100 has a very large tray-style base, making it perfect for transporting larger items. It fits perfectly into 2-inch receiver tubes, while the aluminum offers fantastic corrosion-resistant properties, making this a perfect outdoor travel accessory.
The mesh flooring makes cleaning easy while providing a solid foundation to load your cargo without the risk of items slipping through larger openings.
It has mounting holes for a cargo net or bag. It comes in a two-piece design such that you can follow a manual guide to assemble it. Also, its mesh base makes it easy for people to clean the debris. Securing cargo can be done using integrated holes on the carrier's sides.
Regarding cargo carriers, the one feature I always look for is the ability to fold upright when it's not in use. The Curt 18100 does just that. The shank is also angled to accommodate low-riding vehicles by providing extra ground clearance.
Large and in Charge
If you're looking for an aluminum hitch cargo carrier for your truck or SUV, then the GoPlus hitch carrier is a great option. Its storage dimensions of 60 x 22 inches and its 500-pound weight capacity will fit perfectly with the build of a larger vehicle without making it look disproportional. Weighing only around 25 pounds, the lightweight aluminum also helps to relieve drag on your vehicle and save on fuel consumption.
3. GoPlus Hitch Cargo Carrier
Receiver Size:
2-Inch Receiver
The larger gaps within the base and framework of this carrier increase the chance of certain cargo items slipping through and falling off. I would've preferred the gaps to be smaller; however, cleaning the rack would be no problem. However, the carrier looks and feels solid.
As mentioned with the Curt 18100, I like the cargo carrier, which has safety and visibility features. The GoPlus is no different and has red paint on all eight corners of the rack and two light reflectors, which will help make that carrier more visible during every weather or low-light condition.
This rack is popular with SUVs and truck drivers because it fits 2-inch receivers perfectly and is extremely tough and durable. It feels solid once connected to the hitch, which is excellent as I would like to utilize the entire storage space when using this cargo carrier.
Installation of this cargo rack is easy enough and requires minimal effort. I would've liked it if the carrier had a bit more of an elevated shank and a folding mechanism, but other than that, it ticks all the boxes.
The Best Folding Cargo Carrier Is From DK2
Regarding folding cargo carriers, the DK2 HCC502A model is a great option. When it comes to folding features, I always look at the folding mechanism and how durable its design is. The fact that it has to support a weight capacity of 500 pounds without wearing down the folding mechanism is extremely important, and this is where the DK2 does well.
4. DK2 Folding Hitch Cargo Carrier
Receiver Size:
2-Inch Receiver
With a decent base that measures 49.5 x 22 inches, the DK2 aluminum hitch cargo carrier is perfect for hauling oversized and heavy objects. However, as mentioned, the significant gaps in the framework make it challenging to transport smaller items that might fall through, especially on uneven terrain.
What I also appreciate about this cargo carrier is the threaded anti-wobble hitch pin that provides additional stability to your cargo load. The carrier is compatible with any 2-inch hitch receiver. However, I would recommend a Class III or Class IV tow rating.
The carrier folds upwards with surprising ease and fluidity. It stays solidly folded, with very little squeaking or road noise. The durability and strength of the aluminum material, with its anti-corrosion elements, make for a decent cargo carrier. However, the folding feature and the strength of its design are of the highest quality, making it a great investment for keeping it mounted to your vehicle over extended periods.
For ATVs and Cargo Carriers
Guide Gear has taken the next step in your outdoor adventure with the ATV Utility hitch cargo carrier. It fits your ATV well but works perfectly with UTVs, SUVs, and trucks. It has a decent storage capacity and supports a maximum weight of 300 pounds. Its lightweight design doesn't drag down the ATV, while the raised receiver bar provides about 5 inches of ground clearance. This little cargo carrier is a perfect travel companion for your next ATV trip.
5. GuideGear ATV Utility Hitch Cargo Carrier
Receiver Size:
2-Inch Receivers
As with all aluminum cargo carriers, the Gear Guide ATV carrier is lightweight, around 19.8 pounds, and corrosion-resistant. Its dimensions measure 48 x 20 x 5 inches, making it a perfect fit for an ATV's size. Although this cargo carrier can be used on vehicles, I would not recommend it as it would look extraordinarily odd and disproportional.
The carrier's design is rather simplistic. However, due to the significant open gaps, I do not find the base design very useful. This is quite restrictive regarding the cargo you can transport, as smaller items may all through the gaps between the bars or side rails.
It does fit a 2-inch hitch receiver and is made with anti-wobble technology, which helps to reduce road noise and rattling. ATVs are usually driven hard and rough, which Gear Guide kept in mind when designing this cargo carrier. The 5-inch ground clearance the raised receiver bar provides helps channel and absorb any shock that might occur during transportation.
For Versatility, look no further than the tow tuff cargo carrier
This incredibly versatile product is designed to meet all your transportation needs efficiently. Boasting generous dimensions of 27" x 62" x 3" deep, it offers ample space to accommodate a wide range of items, making it perfect for your hauling requirements.
6. Tow Tuff Aluminum Cargo Carrier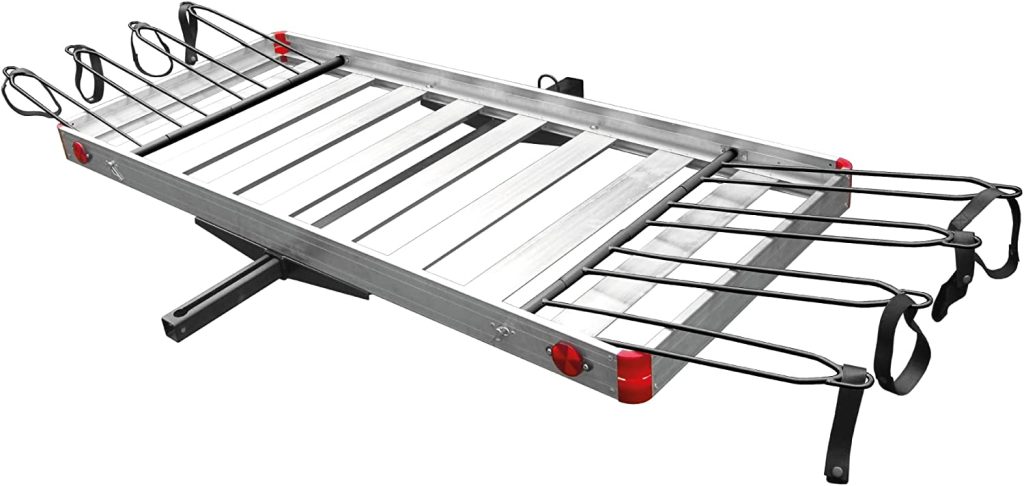 Receiver Size:
2-Inch Receiver
Notably, this carrier has an impressive weight capacity of 500 lbs., ensuring you can transport even the heaviest loads without hassle.
Its dual purpose as a bike rack is its superpower. It quickly and easily converts from a cargo carrier to a bike rack. Remove the pins, and it adapts to your needs instantly, providing the flexibility you desire for various tasks.
The Tow Tuff carrier goes above and beyond as a bike rack. It features an adjustable wheel holder and tie-down holes, securely accommodating up to four bikes. The wheel cradles are designed to fit most bike types, ensuring your precious cycles are safe and sound during the journey.
Installation is a breeze as it fits 2″ receivers on your vehicle, and to top it off, you can enjoy peace of mind with a 1-year limited manufacturer's parts warranty, offering added assurance and support.
Types of Aluminum Cargo Carriers
There are different types of Aluminum hitch-mounted cargo carriers. They often come in a simple basket, flatbed, tray, or ramp design. The idea is to give users sufficient freedom to transport what they need.
Tray-Style Cargo Carrier
The tray-style carrier has short walls. It is designed to contain bulky and large items. There are no real barriers; you can fasten it beyond its edges. It can generally support a weight capacity of between 300 and 500 pounds.
Basket-Style Cargo Carrier
As the name implies, a basket-style carrier comes in a basket shape. Its versatility is why many people consider this cargo carrier style.
Ramp-Style Cargo Carrier
Ramp hitch cargo carriers are the perfect transportation solutions for large cargo with wheels or can only be loaded with the help of a loading cart or ramp.
Benefits of Aluminum Hitch Cargo Carriers
Aerodynamic
Aluminum is a lightweight material, as opposed to other cargo carriers that are made from alloy steel. Aluminum lends itself to better aerodynamics due to its lightweight construction.
Excellent Weight Capacity
Although aluminum is a lightweight material, it is durable and robust. Ordinarily capable of supporting an average weight of up to 500 pounds, aluminum cargo carriers have an excellent weight-carrying capacity.
Lightweight
As mentioned, aluminum cargo carriers aren't as heavy as steel carriers. This is a tremendous benefit for those who do not want to add unnecessary weight to their vehicle's hitch, increasing the drag and fuel consumption.
Cost-effectiveness
Using a large aluminum hitch cargo carrier saves on extra fuel consumption and isn't as expensive as non-aluminum cargo carriers.
Resistant to Corrosion
Unlike steel carriers, aluminum materials are resistant to corrosion. Hence, they are perfect for usage during cold and wet winters, and very little maintenance and upkeep are needed to preserve their quality and durability.
Maintenance tips to extend the life of your aluminum cargo carrier
There are some common mistakes people often make when using cargo carriers. One of them is not doing regular and proper maintenance. Here are a few tips that will increase the longevity of your aluminum cargo rack:
Regular Cleaning: Clean the cargo carrier regularly to prevent the buildup of dirt, debris, and road salt, which can cause corrosion. Use mild soap or a specialized aluminum cleaner and a soft sponge or cloth to clean the surface. Avoid harsh chemicals that may damage the aluminum.
Thorough Drying: After washing, make sure the cargo carrier is thoroughly dried to prevent water from pooling and causing potential damage. Make sure to dry off tricky corners and crevices where water would possibly be able to accumulate.
Inspect for Damage: Address minor issues promptly before they worsen and affect the carrier's structural integrity.
Rust Prevention: Although aluminum is resistant to rust, any steel components or mounting hardware on the carrier may be susceptible. Apply a rust-resistant coating to these parts or use stainless steel hardware to prevent rust formation.
Lubricate Moving Parts: If your aluminum cargo carrier has moving parts like folding or locking mechanisms, lubricate them periodically with a silicone-based lubricant. This ensures smooth operation and prevents unnecessary wear.
Proper Loading: Always adhere to the cargo carrier's weight capacity and distribute the load evenly across the surface. Avoid overloading or placing excessive weight on one side of the carrier, as this can strain the structure and cause damage.
Secure the Load: Use appropriate tie-down straps or cargo nets to secure your cargo firmly to the carrier. Ensure that everything is tightly secured to prevent shifting during transport, which can cause scratches or damage to the carrier.
Proper Storage: Your aluminum cargo carrier should always be covered and stored in a dry area and free from dampness. If it does happen that your cargo carrier will be exposed to different weather conditions, use a weather-resistant cover for protection.
Minor Repairs: You can use aluminum repair kits or seek professional assistance for more complex repairs.
Aluminum Hitch Cargo Carriers – A Buyer's Guide
When choosing a hitch cargo carrier, some key features should be considered to suit your specific needs best.
The Hitch Class of the Vehicle
The vehicle's hitch class is an essential factor to consider when choosing your rear-mounted cargo carrier. They can be 1.25 inches or 2 inches. The former is a common choice for small vehicles, while the larger trucks need 1.25 inches.
The hitch class helps to choose the perfect attachment your vehicle needs. Small vehicles use 1.25 inches, and big vehicles use 2 inches because they want a firmer grip while moving. Hence, you can travel at average speed without fear of disbandment between the cargo carrier and the vehicle. 
Weight of the Cargo Carrier
Weight is often a common factor when choosing a suitable cargo carrier. Aluminum cargo carriers are always better if you want a lightweight product. Nevertheless, the cargo carrier's weight does not determine the load the carrier can bear. Instead, the material determines the weight of the cargo carrier, its durability, and its level of sturdiness.
Dimension of the Cargo Carrier
The dimension refers to the carrier's length, breadth, and height and determines how spacious the carrier is. It reflects the compatibility of the cargo carrier with the vehicle. If the cargo carrier is bigger than the vehicle, there will be imperfect balance and little effectiveness.
Frequency of Transportation
You should consider how frequently you would travel when choosing your carrier. If it is frequent, you must choose a strong cargo carrier to survive harsh weather conditions.
You may not have to invest in your cargo carrier for an individual that travels only once or twice a year. In any case, you cannot be wrong in choosing the best product brand. You will always get good value for your money.  
Frequently Asked Questions
Are Hitch Cargo Carriers Safe?
Yes, they are safe. More so, many cargo carriers have an anti-wobbling feature that makes it easy to know when the cargo carrier is not properly fixed to the vehicle by making a specific sound to alert the driver.
How Fast Can You Drive With a Hitch Cargo Carrier?
It is important to follow basic speeding rules. It is not advisable to sustain the required speed expected on all roads, especially if your cargo carrier is fully loaded. The safest recommended speed is around 65mph.
What Is the Maximum Weight I Can Load Onto My Hitch Cargo Carrier?
There is a limit to the weight your cargo carrier can support. Most cargo carriers can support a weight ranging from 300 to 500 pounds. There are exceptions where carriers can carry up to 600 pounds. However, these are best suited to vehicles with larger hitches, such as trucks and SUVs.
Update History
04/07/2023 – New products added to the list. Additional supplementary content was added.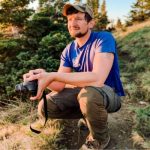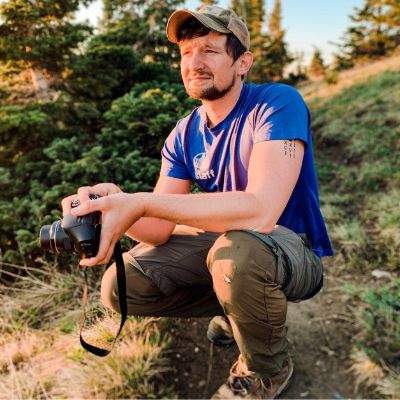 Timo is an outdoor enthusiast and gear specialist who is constantly exploring. As an avid hiker, he has completed the ADK 46ers, South Beyond 6000, GA4000, and the Colorado 14ers. He's ice climbed Mt. Hood, hiked up half a dozen mountains in the Alps, and spent three consecutive summers constructing a sustainable trail through the Colorado high country.