There is no denying that urban cycling has boomed over the last decade. The number of people using bikes as their means of transport, whether commuting to work or simply getting from point A to point B, had grown exponentially. Practical convenience, environmental concerns, and healthier lifestyle choices drive this uptick.
Most large cities have embraced the challenge by accommodating cyclists through dedicated cycling lanes, improved parking and storage options, and tax incentives.
If you're an urban commuter, you will undoubtedly know that being able to keep a bicycle in a city comes with its challenges. Not the least of these is where you store your bike when not in use. If you have a larger property, this may be a non-issue. Most city dwellers live in smaller apartments with limited storage space. Finding a compact bike storage solution is essential.
The Evolution of Bike Racks
Traditional bike racks were heavily centered on storing your bike outdoors, typically with the front or rear wheel wedged into a metal stand. Bikes were typically secured by locking the wheel or frame to the metal piping of the stand with a chain or cable lock.
The security issues related to this storage option are evident. On top of that, outdoor communal bike racks take up a lot of space and installing a smaller version of this in your garage or yard will have the same downsides.
In recent years, some innovative space-saving designs have entered the market, enabling urban cyclists to store their bikes inside their garages or even in their apartments most practically and compactly possible. A good indoor bike rack is essential for any urban cyclist.
A few factors influenced this need for compact racks in cities, each with its specific benefit.
Benefits of Compact Bike Racks
Space efficiency in cramped living situations.
The scarcity of available storage space is arguably the largest factor influencing the need to innovate and develop new compact bike rack designs. A bike is a large piece of equipment, and storing it in a small apartment without diminishing your enjoyment or daily use of the rooms is a huge win. A constant stream of new compact bike rack designs is entering the market, using different storage paradigms to help solve this problem.
Aesthetically pleasing designs.
Modern bicycles are also beautiful and well-engineered. Yes, of course, you can show it off by displaying it in your apartment like a piece of art! Some apartment bike racks are designed to tap into this by being aesthetically pleasing. Beautiful wooden bike hangars and floor stands designed to blend into and contribute to the room decor come to mind.
Prevention of bike theft and damage.
Bike theft remains a problem in most cities, and being able to store your bike indoors is, without a doubt, the safest option for the urban commuter. Losing bike components, or even the entire bike, to theft is nobody's idea of a good time.
Increased mobility and ease of use for daily commuters.
Finally, the increased mobility of having your bike readily available whenever you go somewhere is another factor driving compact bike rack designs. You can lift your bike off its rack in the hall or at the doorway as you leave rather than going into the street or garage to unlock it.
Types of Compact Bike Racks
There are essentially four types of compact bike racks:
Wall-mounted racks
Ceiling and pulley systems
Gravity stands
Foldable and portable racks
Each of these has its pros and cons. Your choice will depend on your preferences, bike type, biking habits, and apartment or home living setup. The very design of these solutions also means there will be more and less suitable areas in or around an apartment or home to install them.
Below is a table of each compact bike rack type with pros and cons and suggestions on where they are best suited for use or installation.
Type of Rack
Pros
Cons
Ideal Locations for Mounting
Wall-mounted racks
– No Installation: Leans against the wall.
– Portability: Easily moved.
– Multiple Bikes: Can hold more than one.
– Wall Damage: Can harm walls.
– Weight Limitations: Not for heavy bikes.
– Accessibility: High mounts can be inconvenient.
– Living rooms
– Balconies
– Hallways
Ceiling and pulley systems
– Maximized Floor Space: Uses vertical space.
– High Weight Capacity: For heavier bikes.
– Adjustable Heights: Allows easy access.
– Installation Complexity: May need professionals.
– Ceiling Damage: Can harm ceilings.
– Safety Concerns: Falling risk.
– Garages
– High-ceiling apartments
– Storage rooms
Gravity stands
– No Installation: Leans against wall.
– Portability: Easily moved.
– Multiple Bikes: Can hold more than one.
– Stability Concerns: Might topple.
– Larger Footprint: Occupies floor space.
– Limited Weight: Not for very heavy bikes.
– Bedrooms
– Living areas
– Office spaces
Foldable and portable racks
– Highly Portable: For easy transport.
– Multipurpose: Serves other functions.
– Easy Storage: Fold and stash.
– Durability: Might wear out.
– Weight Restrictions: Not for heavier bikes.
– Stability: Might topple.
– Temporary setups
– Travelling
– Small apartments
How to Choose the Right Compact Bike Rack
Assessing your available space: Before you set out to buy an indoor compact bike rack, do an audit of your available space and living conditions. Try to understand where something as big as a bicycle can be added without disrupting your everyday enjoyment of your lodgings, and if possible, even enhance it.
Consider your budget: The price of compact bike racks can vary from very expensive to very affordable and everything in between. Decide how much you are willing to spend on solving this problem and use that as one of your determining metrics and choosing which compact rack to buy.
Type of bike and its weight: Your type of bike, specifically its weight and size, should be considered. If you have a heavy e-bike, hanging it from the wall or picking a solution that needs to be lifted manually to be stored may not be the way to go.
Also Read: 3 Tips For Choosing The Right E-Bike Rack
Ease of installation and removal: If you use your bike daily or multiple times a day, choose a solution where parking and removing your bike is easy. A floor stand or gravity stand might be best. On the other hand, if you are an urban weekend warrior, you may be able to hoist your bike to the ceiling and only bring it down on Fridays after work. Pick a compact bike rack that compliments your lifestyle.
Multipurpose racks (for gear and other items): Consider whether your rack system will only be used for your bike. If you have an alternative or extra storage option, like a garage bike rack, then picking a bike rack that can double as a rack for other items from time to time might be a smart decision. You'll certainly come to appreciate this flexibility.
Maintenance and Care of Compact Bike Racks
You've made your choice. You've paid the money. Your new rack looks great. Now, make an effort to ensure your investment is taken care of and continues to compliment your apartment for years.
Do regular checks for wear and tear and address any issues early before they get out of hand. Check for any signs of corrosion and rust, especially if you live in a coastal area.
Clean and dust your bike rack regularly. It will continue to look great, compliment your apartment, and help ensure its longevity.
One of the reasons you are storing your bike indoors is likely that it will be safer there than in any other location. By keeping your bike rack in good condition, you ensure there will be no material failures that could damage not only your bike but also furniture and other decor items in your apartment.
Community and Shared Bike Storage Solutions
Of course, not everyone in the city has room to hang or park their bike in their apartment. Community and shared bike storage racks may not be ideal, but they are probably your best alternative. Some community bike storage solutions are lock-up, and you will likely have to rent a spot and pay a monthly fee. Others are open, often provided by the city, and you park your bike on a first-come-first-seved basis.
Connect with some of your local community organizations or bike shops, or search the internet for a local bike parking and co-op program near you.
If you do find one, please try to support the initiative however you can. If there's no co-op program in your area, maybe this is your opportunity to start something in your neighborhood.
Conclusion
If you're serious about sustainable and organized city life, then using your bike to commute is a great way to contribute. There will be challenges, though; figuring out how and where to store your bike in a world of limited space is just one of them.
Finding a compact bike rack that serves your primary purpose of storing your bike and compliments your lifestyle is now easier than ever. If you already have one, why not tell us in the comments what you opted for as a solution? Happy cycling!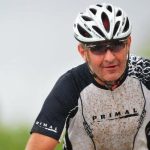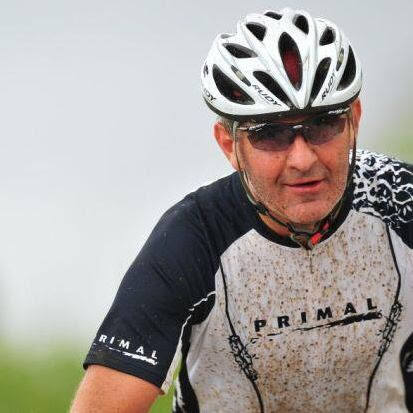 Willem is an avid mountain biker and outdoor sports enthusiast. For years, he has been riding mountain bike stage races, including the grueling Cape Epic. As a father of three adventurous kids, he knows about packing a vehicle to haul his gear safely and responsibly from home to any exciting weekend or holiday destination.