Editor's Note – This list of the best roof-mount bike racks was updated on January 20, 2023, to improve content relevance and usefulness.
Roof-mounted bike racks are a great option because they give you full access to your boot while accommodating a range of wheel sizes, widths, wheelbases, and bike weights. They come in either fork-mounted, wheel-mounted or even suction-mounted attachment styles.
Our Pick!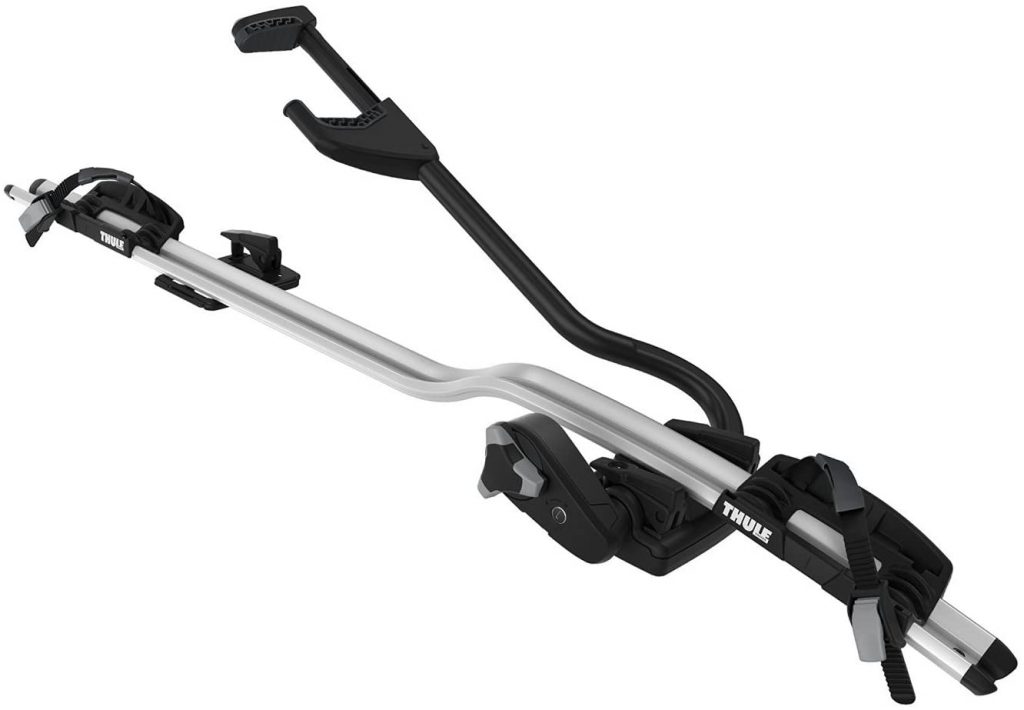 Thule 598001 Proride Roof Bike Rack
The Thule 598001 Proride Roof Bike Rack is an excellent option for those investing in roof-mounted bike racks. You will need not much more with an adjustable wheel tray, quick-release levers for easy bike mounting, and a secure, lockable design for added safety. The sturdy rack is designed to fit most roof racks and is compatible with Thule's T-track adapters. The Proride Roof Bike Rack is an excellent choice for cyclists seeking a secure and convenient way to transport their bikes.
Our Winners
Rackmaven may earn a small commission should you purchase a product through one of our affiliate links.
The Thule 598001 Proride Is the Best Overall Roof-Mounted Bike Rack
The Thule 598001 is a bit more on the expensive side. Still, given that it provides automatic positioning, unmatched dual claw stability, and security locks, it's a rock-solid choice and well-deserving of the best overall bike roof rack award.
1. Thule 598001 Proride Roof-Mounted Bike Rack
Thule is known for its sporty and modern product design, and the 598001 Proride is no exception. Besides its durable design and aesthetics, it has some pretty nifty features, which is why this bike roof rack gets the best overall vote.
Loading the bike is easy, with the most challenging part just getting it onto your car's roof. After that, the unique aluminum frame design assists with automatic wheel positioning in the wheel tray that holds the wheel firmly in place, while its quick-release wheel straps help unload the bike effortlessly.
Because this is a frame-mount bike rack, there is frame contact when attaching your bike to the rack. The mounting arm attaches to your bike's frame but is lined with soft padding that keeps the bike from being scratched or damaged during transit. This is important for frame-mount bike racks, especially if you have carbon fiber bikes.
The larger clamp design keeps the bike steady, while the extended lower claw adds additional stability. The Proride 598001 is thru-axle compatible, and the wheel placers hold tires up to 3 inches, wheel diameters between 16″ and 29 inches, and wheelbases of up to 48 inches.
The Proride also has a torque limiter dial that signals when the bike is correctly secured, much like a jaw knob on other bike racks. There is little to no sway when in transit, thanks to this added feature that helps secure the bike properly.
As far as safety is concerned, security locks are included for securing the bike to the frame and for the frame to the crossbars.
Thule never disappoints. The 598001 Proride is a great single-bike bike rack. None other comes close in terms of stability, security, and protection. It's well-designed, strong, and sturdy, making loading and unloading a breeze. It is a bit on the pricier side, so not everyone would feel comfortable paying this much for a single-bike rack, but it is well worth the investment, especially if you're thinking long-term. Additionally, the screws for assembly might not entirely fit your car's crossbars, so it is worth checking in on the compatibility before purchasing.
The Best Value for Money, Get the Swagman Upright Bike Rack
Swagman is a tried and trusted brand, and the Swagman Upright has been a best seller for a very long time. In contrast to the Thule 598001 Proride, the Swagman Upright is one of the more affordable roof-mounted bike racks that will give you the best bang for your buck. If you're looking for an affordable and secure bike rack with simple mechanisms, the Swagman Upright is economical for point A to B transportation.
2. Swagman Upright Roof-Mount Bike Rack
At first glance, the Swagman Upright is an attractive and sleek bike rack. It is very lightweight since it is made from aluminum coated with black powder coating for rust resistance. This bike rack looks and feels very durable in build and design.
However, it is an entry-level bike rack, and while its u-bolt installation fits most crossbars spanning 28 inches, it has a weight limit of 35 pounds, which, for an upright, could be better. The Upright accommodates wheelbases of up to 54 inches.
As with the previously mentioned Thule, it is also a frame-mount bike rack, meaning there is frame contact when loading and securing the bike to the rack. Again, keep this in mind if you have a carbon fiber bike frame, as the Swagman Upright doesn't feel like it offers the same level of frame protection as seen with the Thule 598001.
Regarding security, a big positive for the Swagman Upright is that the clamp has a lock and key, which is not standard with most other bike racks. Often it is the case that for added security features, you will have to buy them separately. Loading and securing the bike to the rack is easy enough. However, the rear wheel strap is just long enough to secure the wheel, but at least this means it's a tight fit.
The Swagman Upright roof-mounted bike racks are for those who want value for their money and want to transport their bike without additional features pushing the price tag. It's not the most exciting and aesthetic bike rack to look at, but it does the job without any problems.
The Yakima Frontloader Is the Best Wheel Mount Bike Rack
The Yakima Frontloader has a lot to offer. Not only in terms of quality and design but with efficiency and practicality. Price-wise, you'll have to fork out a cool $228.95 compared to some of its other close competitors, such as the Swagman UPRIGHT roof mount bike rack that comes in at a much more palatable $65.
However, the Frontloader's stability with no frame contact is impressive, especially on long-distance trips, making this the top choice if you're looking to invest in the best wheel-mount roof rack for bikes.
3. Yakima Frontloader Bike Carrier
Wheel-mounted bike racks are brilliant for transporting your bike fully assembled so that you're ready to go when you reach your destination.
The Yakima frontloader is a single bike rack that carries virtually any bike, including bikes with disc brakes, thru-axles, and full suspensions up to 40 pounds. When the bike is loaded onto the rack, the front tire is securely fitted into the cradle and locked with an adjustable brace. The brace adjusts to fit around your front tire securely, accommodating wheel sizes of 20″ to 29 inches and widths up to 3 inches.
Depending on your bike, if you have fenders, you might need to remove them during transit. This is a bit of a hassle, but keeping them on often will prevent the wheel from being appropriately secured. The back wheel is secured with a ratcheting strap at the bottom, without frame contact. This prevents the risk of scratches and damage to the bike's frame during transit, making this an excellent option for carbon fiber bikes and those with custom paint jobs.
If you're looking for extra security, the Yakima Frontloader has two SKS (Same Key System) locks that you can purchase separately to lock your bike to the bike rack and the bike rack to the vehicle's roof bars.
You will need crossbars attached to your vehicle's roof to use the Frontloader, but due to its universal mounting system design, it works with just about any crossbar. In my opinion, it fits Yakima's proprietary round bars best. However, it is also compatible with Yakima round, square, factory, or aerodynamic crossbars, spanning 16″ to 48 inches. Some assembly is required when installing this roof rack, but it's relatively painless and straightforward, not taking more than 10 minutes to complete.
My first impression of the Yakima Frontloader is that it is incredibly well-designed. Deliberate attention was paid to creating an aerodynamic roof mount bike rack to minimize the drag on your vehicle. It is made from strong but lightweight carbon fiber, giving it a sleek appearance. Being constructed from a lightweight material is precisely what you need in a roof mount bike rack. Less weight and pressure on your vehicle's roof and less drag equal better fuel efficiency.
If Fork-Mount Is Your Preference, Get the Swagman Standard Bike Rack
Regarding roof-mounted bike racks, the Swagman Standard is a great, versatile rack, as it fits almost any vehicle with flat, round, or square crossbars without any modifications. Such a convenient feature enables you to use the roof-mounted bike racks on various cars. It eliminates buying a tower and crossbar system, especially if your vehicle has factory crossbars. While the Yakima Forklift got an honorable mention, the top choice for the fork-mount award goes to the Swagman Standard roof-mounted bike racks.
4. Swagman Standard Bike Rack
This lightweight aluminum fork-mount bike rack carries bikes of 35 pounds and fits most disc brakes. The rack's design is solid and fits round, oval, and square crossbars configurations, but it can also accommodate a fork adaptor for your crossbars. It provides no-contact security, thus keeping your bike in top condition.
However, hatchback owners are wary of opening their trunk too high as you might hit the back of your bike. The Swagman Standard bike rack installation process is straightforward and requires no additional or special tools.
The Swagman Standard has tie-down, quick-release straps, and a cam buckle that ensures your rear wheel is solid. A 3-inch tire is a bit of a squeeze for the rear wheel holder, but it will do if your tire is slightly smaller. It must also be mentioned that this rack is a perfect fit for racing bikes.
Regarding security and anti-theft features, you secure the bike to fork mount blocks with Quick Release skewers that anchor the bike to the rack.
The Swagman Standard fork-mount bike rack is aerodynamic and has little rattling noise in transit, especially compared to other upright mounts. Better aerodynamics means better fuel economy. You can transport road or mountain bikes for miles without much wind-breaking and wind noise.
Not only is the Swagman Standard bike rack a well-constructed fork-mount bike rack, but it is also lightweight with easy-to-use assembly, bike loading, and securing. Its lightweight, aerodynamic design makes it a particularly fuel-efficient bike rack. It offers quality, value, and functionality at the perfect price, making it our top pick for the best overall fork-mount bike rack.
RockyMounts Tomahawk Roof Mount Bike Rack Is the Best for Fat Bikes
The RockyMount Tomahawk is easy to mount and easily carries your fat bike. It is an excellent choice for even weight distribution atop your vehicle due to its lightweight frame and expansive axle-to-axle wheelbase accommodation. Its affordability further makes it the best option for fat bike transportation.
5. RockyMounts Tomahawk Roof-Mount Bike Rack
RockyMounts TomaHawk Upright Mount bike carrier is unique because it can work perfectly with all bike styles, including mountain bikes, children's bikes, cruisers, and even fat bikes, with a maximum of 5-inch rubber. Off-road fat bike tires may make finding a bike roof mount that accommodates the broader tire difficult. The RockyMounts Tomahawk upright roof bike rack doesn't shy away from the heavier, more durable fat bike.
The RockyMounts Tomahawk is a single bike rack that carries bikes between 35 and 40 pounds, with no-frame contact. The weight capacity will also depend on the type of roof rack you use. Yakima roof racks will hold the frame and a 40-pound bike, while another factory-fitted round, square, and aero crossbars will hold 35 pounds. Your roof racks need a crossbar spread of 24 inches to 37 inches for the RockyMounts to accommodate a wheelbase of 34 inches to 48″ axle to axle. A great thing about the RockyMounts Tomahawk is that it accommodates standard road and mountain bikes without front fenders.
The mount's aluminum frame feels durable and lightweight. Aluminum is not prone to rust but pales somewhat in terms of strength when compared to steel, carbon fiber, or titanium, though this can be compensated by using thicker tube walls in the bike frame. Aluminum is a popular choice for roof-mounted bike racks because it is relatively inexpensive.
Installation is easy, and the adjustable swing arm enables the rack to be mounted on the driver and passenger sides. While mounted, the rattle from the rack is minimal, but it does rattle a bit when empty. It could also be more streamlined to dismount the bike, as the release button may be slightly stiff.
The RockyMount is built for larger wheelbases, perfect for fat and mountain bikes. I recommend investing in this bike rack if you want something solid and sturdy enough to transport your larger bikes safely.
The Yakima Highroad Wheel-On Is Best for Hatchbacks
If you drive a hatchback, you'll love the functionality of the Yakima Highroad. It will fit easily onto your roof's crossbars and keeps your bike secure with minimal work. Regarding shock absorption and smoother transit, finding another hatch bike roof carrier with this level of versatility isn't easy.
6. Yakima HighRoad Bike Stand
The Yakima brand has set out to ensure that the Highroad remains as versatile as its counterpart, the Yakima Frontloader.
The Highroad trumps by being able to carry bikes with larger wheel diameters of 26 inches to 29 inches and tire widths of up to 4 inches. The rear wheel cradle is adjustable to suit a variety of wheelbases on crossbar spans of 16 inches to 48 inches and can carry bikes weighing up to an impressive 45 pounds.
The Highroad has a TorqueRight tightening knob that notifies you when your bike is securely fastened by clicking, alerting you not to over-tighten the strap. Its solid steel frame is well-constructed and surprisingly shock-absorbent.
Installing the Yakima Highroad to your car's crossbars is effortless, and mounting a bike is smooth and easy. Unfortunately, if you have T-slot crossbars, you must purchase the SmarT-Slot Kit 1 from Yakima, which replaces standard mounting hardware and enables direct attachment of the HighRoad bike mount into the T-slot channel on your crossbar. It will also work with Whispbar crossbars and most other T-slot crossbars.
The Seasucker Talon Is Perfect if You Drive a Sportscar
The Seasucker Talon is easy to mount, maintain, and transport. If you drive a sleek sportscar, this suction-type bike rack is perfect as it can be installed to fit the smooth curves of any sportscar. There is also no need to install bars on your car's roof to use the Seasucker. Although this is a fork-mount bike rack, it is straightforward and safe for any sportscar design.
7. Seasucker Talon Bike Rack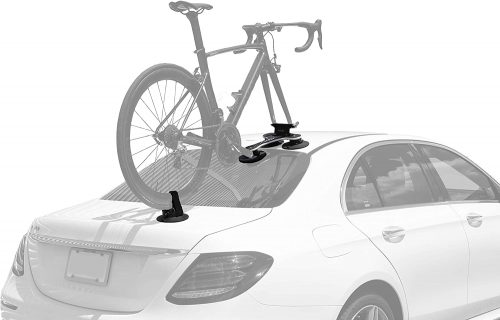 Sports cars aren't left behind with the Seasucker Talon. As the name suggests, these roof-mounted bike racks are pretty different from other bike racks as they eliminate the need for a rack by using suction power to attach to your car's roof.
The Seasucker bike rack has two pieces, consisting of a 3-vacuum-suction mount that is used for your bike's fork and a single vacuum mount for your bike's rear wheel. The suction mounts attach to metal, glass, and other non-porous surfaces. Each one of the vacuum mounts has a pull rate of over 210 pounds meaning that even your heavier bikes, such as mountain bikes and can carry one bike up to 45 pounds.
The rack is made from high-density Poly-Ethylene, three times lighter than most other bike roof racks, weighing only 6 pounds. This is a highly versatile and robust thermoplastic polymer and has been used by professional cycling teams around the world. Seasucker has a Huske Universal fork mount used to attach the bike to the 3-vacuum-suction mount.
Installation is done within seconds with very minimal effort. Wetting the suction pads before mounting them to your car improves their suction power and helps retain their seal, which means it is not affected by rain.
There are orange strips around the suction pumps as an added security feature that lets you know when the suction pad is losing strength as the strip creeps out of the shaft and makes itself visible. When the suction pads are fully pumped again, the strips disappear into the shaft, so you only need to give it a few pumps to secure it.
The Seasucker Talon has a fork-mount attachment and a quick-release skewer. Fork plugs and a crank arm strap ensure that the rack's crank arm doesn't hit the roof of your vehicle while driving. Additional plug accessories for thru-axle bikes will need to be purchased separately.
The Seasucker Talon is easy to mount, maintain, and transport. It puts excellent ease into moving your bike without fanfare and eliminates a bulky aesthetic, which is beautiful for a sleek sports car.
A Buyer's Guide to Roof-Mounted Bike Racks
Defining your needs and assessing your current vehicle are two of the most important things you should do before you purchase any roof-mounted bike racks. To determine your bike rack needs, consider answering the following questions.
How often will you use the bike rack?
How many bikes do you intend to transport?
How much money do you intend to spend?
Choose a rack with security features such as lock systems.
Does your car have a spare wheel? Does it impede you from attaching a hitch or trunk-mounted rack?
Vehicle Type and Size
First, consider the size of your vehicle and the bike rack. Make sure the bike rack will fit securely on your roof and will be able to accommodate the size of your bike.
Weight Carrying Capacity
Consider the weight capacity of the bike rack. Make sure it can handle the weight of your bike and any other cargo you may be carrying.
Budget
Make sure the bike rack is the right price for your budget. Roof-mounted bike racks can offer you great value for money; however, if you are on a budget, it may help to look for discounts or sales and compare prices from different retailers to get the best deal and quality.
Loading and Unloading the Bikes
Is it easy to fasten your bike onto the rack? That's the question you should focus on. Sometimes, a frustrating rack (one that isn't easy to load) might be the only thing that keeps you off your bike. Thus, it's advisable to double-check with the store where you're purchasing the bike rack to find out how difficult or easy it is to load the bike onto the rack long before you buy it.
Number of Bikes Being Transported
Roof-mounted bike racks can typically only accommodate up to 2 bikes at a time and a specific maximum weight. If you plan on transporting more than two bikes, or heavier bikes such as fat or mountain bikes, roof-mounted bike racks might not be the best investment.
Security and Anti-Theft Features
Roof-mounted bike racks are an excellent way to transport your bike safely and securely. Not only do they offer protection from the elements, but they also provide robust anti-theft features to help deter potential thieves. Many models come with an integrated lock system that allows you to secure the bike to the rack while also locking the rack to the vehicle's roof. This can provide peace of mind when leaving your bike unattended.
Additionally, many racks feature keyless entry systems, allowing you to unlock and access your bike with a code or other form of authentication. With these advanced security features, you can rest assured that your bike will remain safe and secure.
What Are My Alternatives?
Purchasing a bike rack is a significant investment decision. Therefore, understanding different types of bike racks, what makes a good bike rack, and what you need are some of the essential aspects of that investment decision.
The following are bike racks' main types, benefits, and limitations.
Hitch Mounted Bike Racks
The carriers connect to a 1¼ inch or 2-inch receiver hitch that should be fixed on your car. They are a great alternative if you don't need roof-mounted bike racks, perhaps because of height clearance and overhang challenges. The hitch-mounted racks usually are more expensive than all other bike rack types.
However, the ease of mounting and unloading a bike makes these racks a popular alternative to roof racks. Besides, you don't have to lift your bike onto the car's roof or remove the front wheel (for some racks).
Many hitch-mounted racks have locks that secure the rack and the bike to the car. Some rack designs allow you to fit them on your vehicle using one hand, while others enable you to access your car's boot without removing the bike rack. As a rule of thumb, the more lightweight a bike rack is, the more expensive it is. Besides, additional features such as inbuilt locks, repair stands, and more increase the cost of the rack.
It's worth mentioning that your car must have a hitch. If not, spend the extra bucks to get one. Some vehicles are compatible with the 1¼ -inch hitches. This typically limits the number of bikes you can carry on your rack to two. A 2-inch hitch can support a bike rack carrying up to four bicycles.
| Pros | Cons |
| --- | --- |
| Hitch-mount bike racks have locks | The rack may obscure your vehicle license |
| No height clearance worries | If your vehicle lacks a receiver hitch, you have to buy one |
| It doesn't affect aerodynamics | You may forget about the rack while driving |
| | |
Trunk Mounted Bike Racks
If your car lacks a hitch receiver (required when using a hitch-mount bike rack) and you're not interested in using roof-mounted bike racks, a hatch-mount or trunk-mount bike rack is an excellent option. These racks typically require the least essential accessories, making the installation easy. Most importantly, these racks offer the quickest and cheapest way of accessorizing your vehicle for bike transport.
Trunk-mount bike racks are lightweight. Besides, you can use the same rack on different vehicles. However, you must ensure the bike rack is compatible with your car. They contain adjustable nylon straps or cables with hooks to secure the rack to the vehicle. While you may think this is a benefit since you can adjust the straps and fix the rack on any car, it's a downside, too; the rack isn't theft-proof!
These types of racks are usually attached to the back of a vehicle. This is good news; you don't have to worry about overhangs, and nothing hinders your car doors and windows. However, you cannot access your trunk once the rack is in place.
Many trunk-mount bikes rely on two horizontal supports to support the cycle by holding the top tube using nylon or rubber straps. This construction limits the rack's capacity to carry only one bike. Besides, the rack isn't fit for bikes that lack horizontal top tubes and can't transport a bike weighing more than 35 lbs.
| Pros | Cons |
| --- | --- |
| Generally, the cheapest bike racks | Capacity usually restricted to 2 or 3 bikes |
| Adjustable and can be used on multiple vehicles | Prevents trunk access |
| Light and easily portable | Trunk rack design can hinder the ability to lock bikes in your vehicle. |
Spare Tire Bike Racks
If you care about your vehicle as much as your bikes, you ideally want to keep it safe and scratch-free during transportation. A practical method is a spare tire bike rack mounted onto your vehicle's spare tire. This only works if you have a car with a spare tire fastened to the rear door, which is typical for SUVs and other off-road vehicles.
Most spare tire racks have various ways to install them, so you need to pick a spare tire rack whose requirements for installation and compatibility best fit into your vehicle to get the best result.
Spare tire racks are among the most convenient because they extend the usefulness of something already on your vehicle, the spare tire. A spare tire bike rack uses the structure of the spare, and in most cases, the bumper, to attach to your vehicle to prevent damage to the car that many other racks can't utilize. This is because the spare tire provides space away from the vehicle's body and stability to stop your bike from shaking during travel.
| Pros | Cons |
| --- | --- |
| Extends utility of a spare tire | Difficult for one person to install |
| Holds rack away from the vehicle and minimizes chances of damage | May obscure vehicle license |
| The spare tire provides extra stabilization of the rack | Obstructs use of the spare tire |
Discover the different types of roof-mounted bike racks on the market today. Compare the various features of these racks and get one that suits your needs and preferences. Besides, it would be best to ignore the cost of the rack you intend to purchase, which is also an essential factor to consider.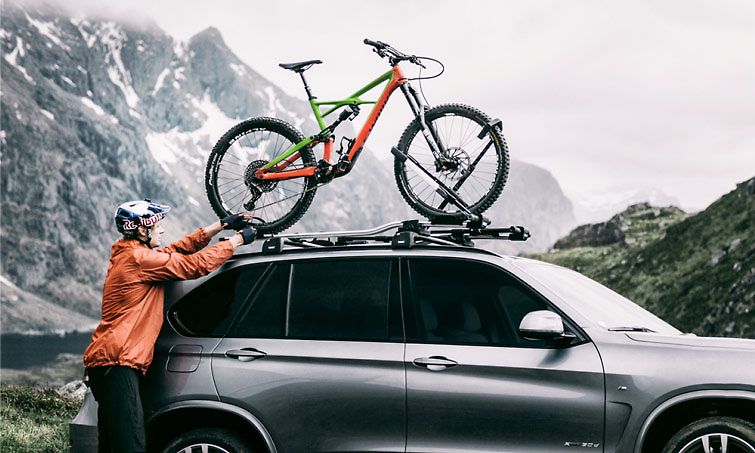 Frequently Asked Questions
What Are Roof-Mounted Bike Racks?
Roof-mounted bike racks are a type of bike rack that mounts onto the roof of your vehicle. It offers a secure and convenient way to transport your bikes, allowing you to take them on trips without worrying about storage.
What Are the Advantages of Using Roof-Mounted Bike Racks?
The primary advantage of roof-mounted bike racks is that they allow you to transport your bike without taking up much space. It also offers more security than other bike racks, as it is mounted directly onto your vehicle and, therefore, more difficult to access. Roof-mounted bike racks are usually much easier to install than others.
What Types of Roof-Mounted Bike Racks Are Available?
Several roof-mounted bike racks are available, including hanging-style racks, tray-style racks, and fork-mount racks. Each type has advantages and disadvantages, so it is essential to consider your needs and preferences when selecting a bike rack.
How Do I Install Roof-Mounted Bike Racks?
Installing roof-mounted bike racks is a reasonably straightforward process. First, you must ensure your vehicle is compatible with the rack you are installing. Then, you will need to mount the rack onto the roof of your car, following the manufacturer's instructions. Finally, securing the bike to the rack using straps or other devices would be best.
How Do I Safely Transport My Bikes Using Roof-Mounted Bike Racks?
When transporting your bikes using a roof-mounted bike rack, it is essential to ensure they are adequately secured. Start by attaching the bike to the rack using straps or other securing devices. Then, ensure the straps are tight and secure and the bike is not wobbling. Finally, check all straps and connections before each drive to ensure your bike is secure.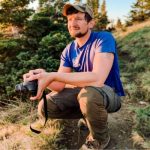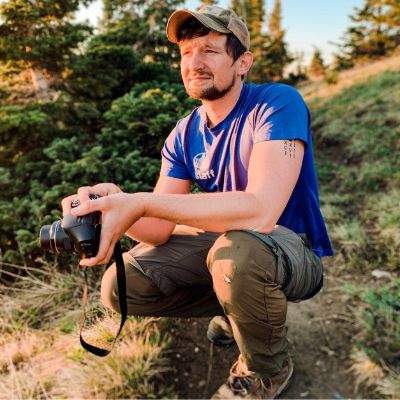 Timo is an outdoor enthusiast and gear specialist who is constantly exploring. As an avid hiker, he has completed the ADK 46ers, South Beyond 6000, GA4000, and the Colorado 14ers. He's ice climbed Mt. Hood, hiked up half a dozen mountains in the Alps, and spent three consecutive summers constructing a sustainable trail through the Colorado high country.